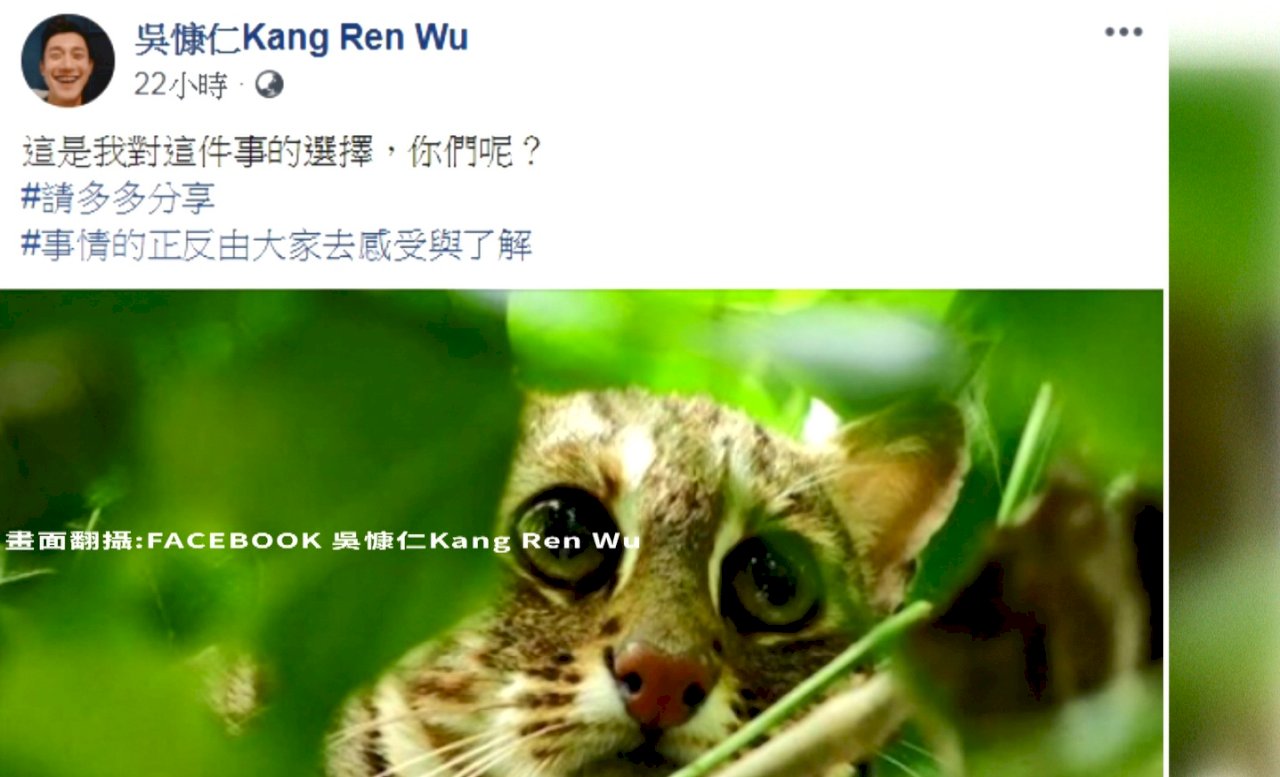 Several entertainers in Taiwan have taken to social media to raise awareness about leopard cats. That's after the Miaoli County Council in northern Taiwan rejected a bill last week that was aimed at protecting the endangered species.
Taiwan's endangered leopard cat has captured the attention of several high profile entertainers, including a member of the popular band Mayday and award-winning actor Chris Wu. They both posted on Facebook urging the public to help protect the endangered animals.
The small, wild cat is mostly found in South and Southeast Asia. In Taiwan, it is estimated that there are only about 500 leopard cats living in the wild. The number has been dwindling due to human encroachment on their natural habitat.
The Miaoli County government proposed a bill that would protect the endangered cats. But the county council voted it down on June 4.
Now celebrities and environmentalists are calling on the public to sign a petition to stop a development that's planned for an area that's considered a habitat for leopard cats.