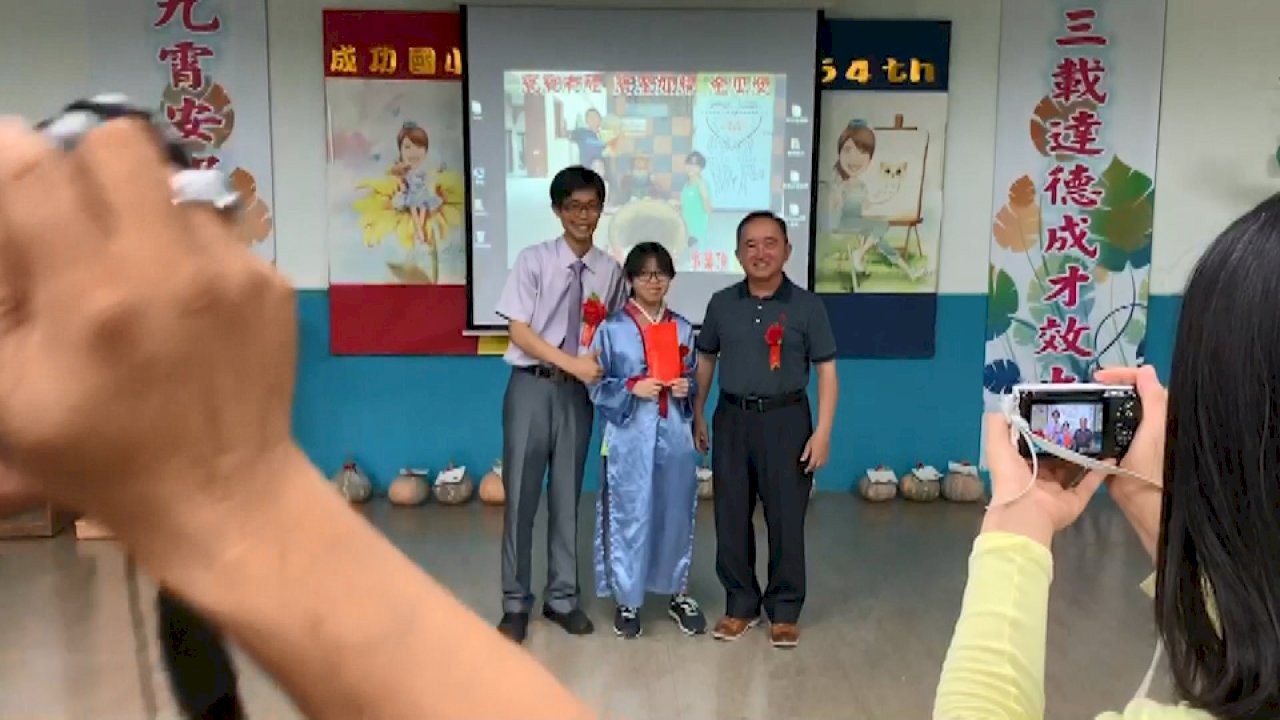 An elementary school in the outlying Penghu islands has held a graduation ceremony- for a graduating class of one. Given Taiwan's low birthrate and Penghu's geographic location, this scenario isn't quite as uncommon as you might imagine: three other schools in the islands also say they will only graduate one student this year.
Chenggong Elementary School is having an extra special graduation ceremony this year. Joining the school's principal was Wu Jia-ying, the only student who graduated this year.
Since Wu was the only graduating student, she won all 20 of this year's graduation prizes. To show her appreciation, she gave each distinguished guest a pumpkin she grew.
Since the ceremony is just for her, Wu wanted to make sure the event was fun and interesting. She and two other friends played a piece of classical Chinese music on a Chinese fiddle called the erhu. She also performed in a skit to the delight of those in attendance.