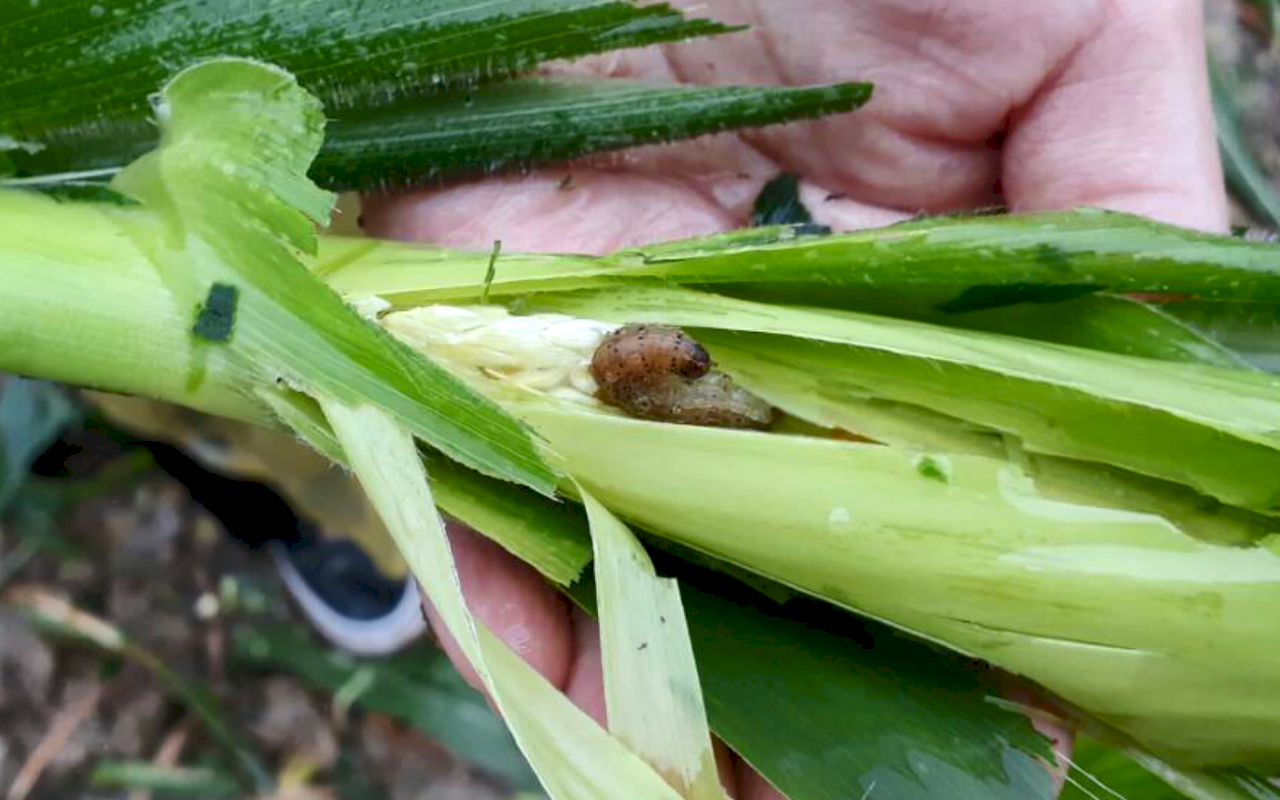 An agricultural pest called the fall armyworm has been discovered in Taiwan. The spread of the pest could have severe consequences for Taiwan's farmland, and officials are already working to stop its spread.
The fall armyworm is a tiny creature that causes tremendous damage. These pests damage 353 types of plants, among them important crops like corn, rice, and cotton. They spread at a prodigious pace too. They only arrived in Asia last year but can already be found across large swathes of the continent.
And now, officials have confirmed, they are in Taiwan.
Around ten fall armyworms were found in a cornfield in northern Taiwan's Miaoli County. The field has since been dug up to keep the pests from spreading.
Officials believe the pests arrived in Taiwan by natural means, carried by the wind across the Taiwan Strait from the Asian mainland. The Council of Agriculture says organic farmers can kill off the bugs with the bacteria Bacillus thuringiensis as well as neem oil. The council also says that there are at least four types of pesticide that are effective against the fall armyworm.