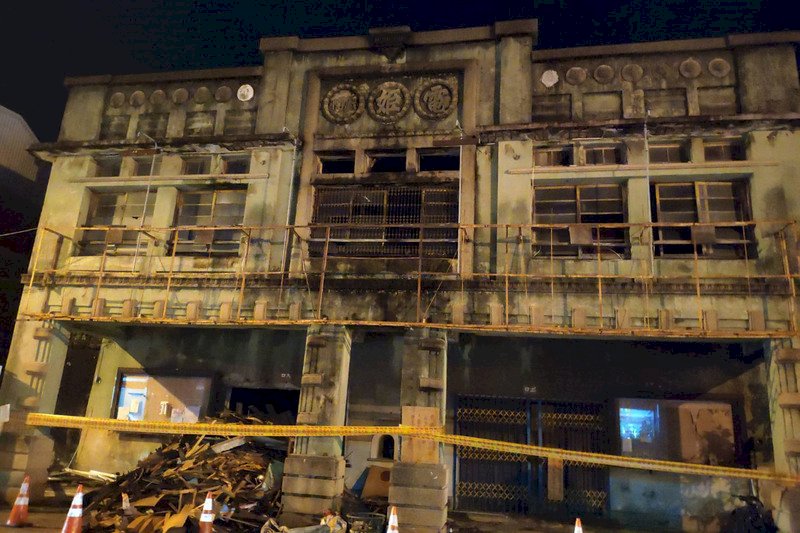 Tainan locals have voiced their concerns over piles of old chairs and tables accumulating outside of the Electric Princess Theater. The theater has been named a city heritage site by the Tainan government.
In the early hours of Tuesday morning, local residents noticed that the building had been cordoned off by caution tape and traffic cones. Concerned citizens are worried that the cultural symbol is being torn down.
Director of Tainan's Cultural Affairs Bureau, Jason Yeh, says that the proprietors are merely addressing issues with the structural integrity of the building. However, work has halted for now. City officials will meet with the building's owners to make sure that work is carried out in a careful manner.
The Electric Princess Theater was built in 1938, and was considered a pioneer in bringing motion pictures to Taiwan.ㄒ