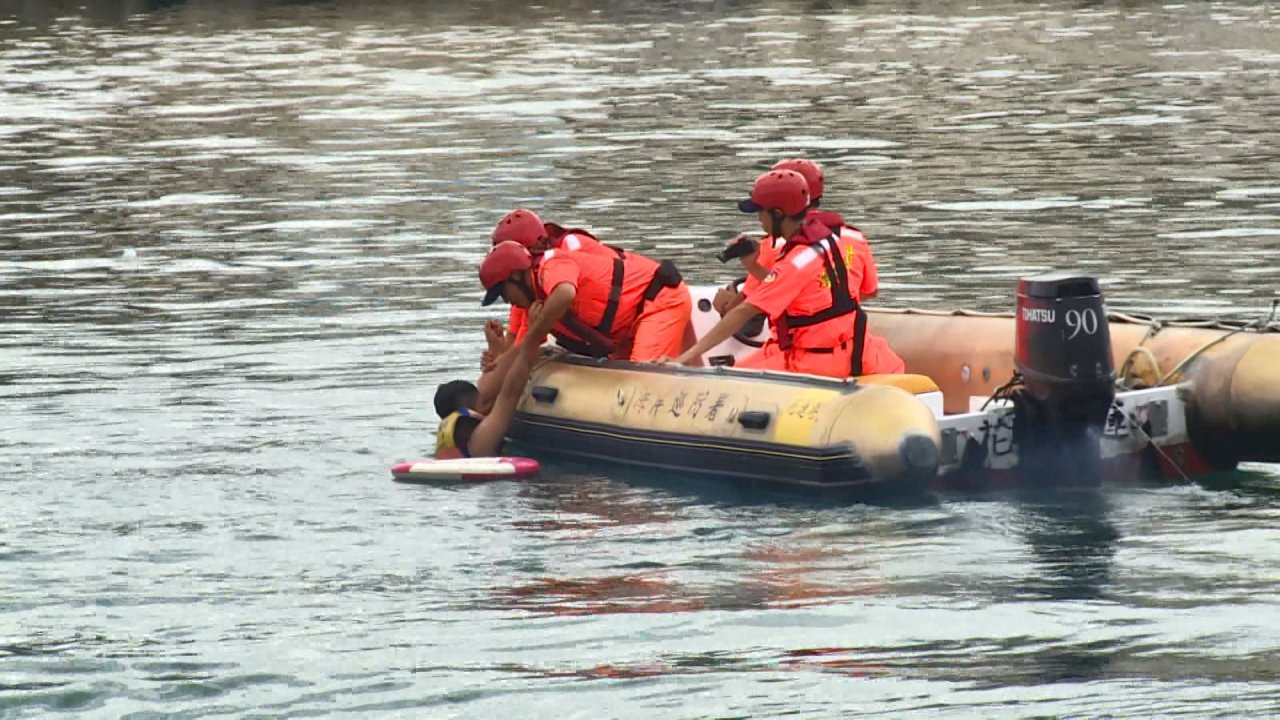 In Taiwan, summer is a popular time for swimming in rivers and lakes. However, this activity is not without its risks. Each year there are drowning cases all over Taiwan.
The Coast Guard is on alert as the summer swimming season approaches, raising awareness about safety in the water.
Over the long Dragon Boat Festival weekend, one man drowned while sightseeing in Hualien. Meanwhile in Taoyuan, a pair of sisters was caught up in strong winds while by the water. One died and the other was hospitalized in critical condition.
Coast Guard official Wu Cheng-da says that people should immediately call '118' if they see anyone in distress in the water. He says that authorities will immediately dispatch rescuers to assist.
To prepare for life-threatening situations, the Coast Guard recently staged a water-rescue drill in Hualien. One volunteer played the role of a drowning citizen, while a team of rescuers maneuvered to save the victim. Responders first threw out a line before approaching the victim by boat. They then threw out a life saver and pulled them from the water, where they conducted CPR.
Authorities say that preparedness can only take them so far. The public must also exercise safety and good-judgment when heading out for a swim.