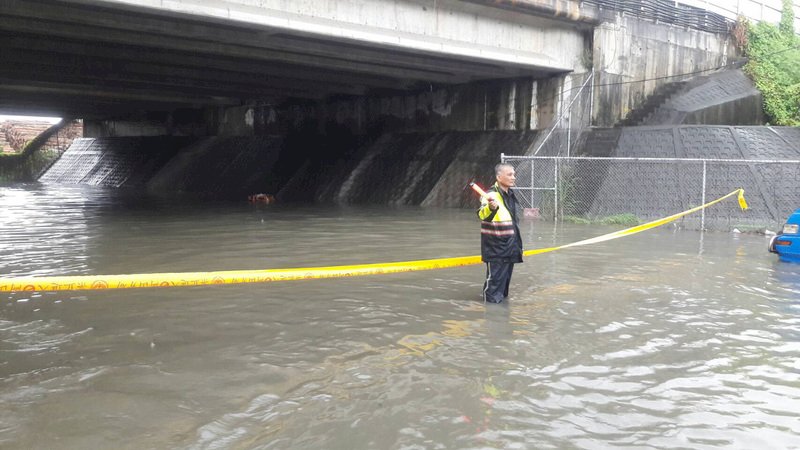 A passing front has brought heavy rain and flooding to the southern city of Kaohsiung. Meteorologists say even more rain may be on the way.
A Tuesday morning downpour clogged storm drains in parts of Kaohsiung, and the spillover left some roads underwater.
The road running past the entrance of the city's Shu-Te University was left impassable. Scooter riders had no choice but to get off their scooters and slosh their way forward through the floodwaters.
In wasn't just the roads, either: rising waters seeped into the ground floor of at least one building in the city's Gangshan District, eventually reaching ankle height.
Weather forecasters say that while the floodwaters have since receded, rain is likely to continue in Kaohsiung up to Friday. They recommend residents of the city take some time to clear nearby gutters of trash and fallen leaves before the rain starts up again.