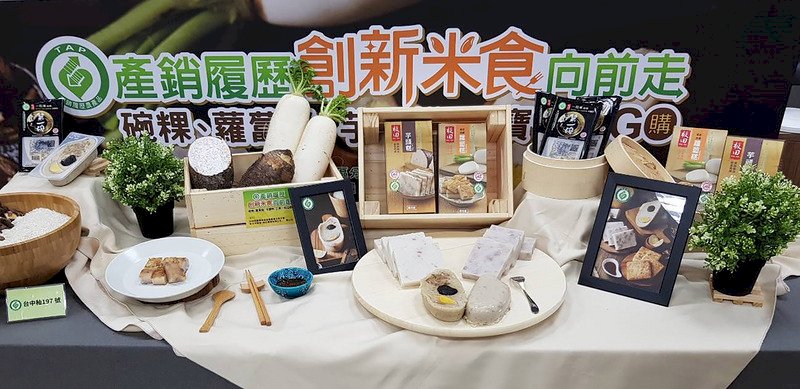 The Agriculture and Food Agency has been encouraging Taiwanese people to consume more rice products in recent years by promoting the use of locally grown rice. After introducing turnip cakes and taro cakes made with local rice, the agency has also promoted another Taiwanese local specialty, óaⁿ-kóe, or steamed salty rice pudding, on Wednesday.
According to the agency's statistics, each Taiwanese person consumed an average of 99kgs of rice in 1981. By last year, that number had gone down to 45kgs. Figures indicate that consumption of rice in Taiwan has fallen by more than half over the past 38 years. Agriculture officials say the reasons for the drop in rice consumption are an influx of western foods and a craving for greater variety.
The agriculture ministry has made moves in recent years to work with food companies, hoping that through food processing will bring consumers convenient, safe, and certified local rice products.