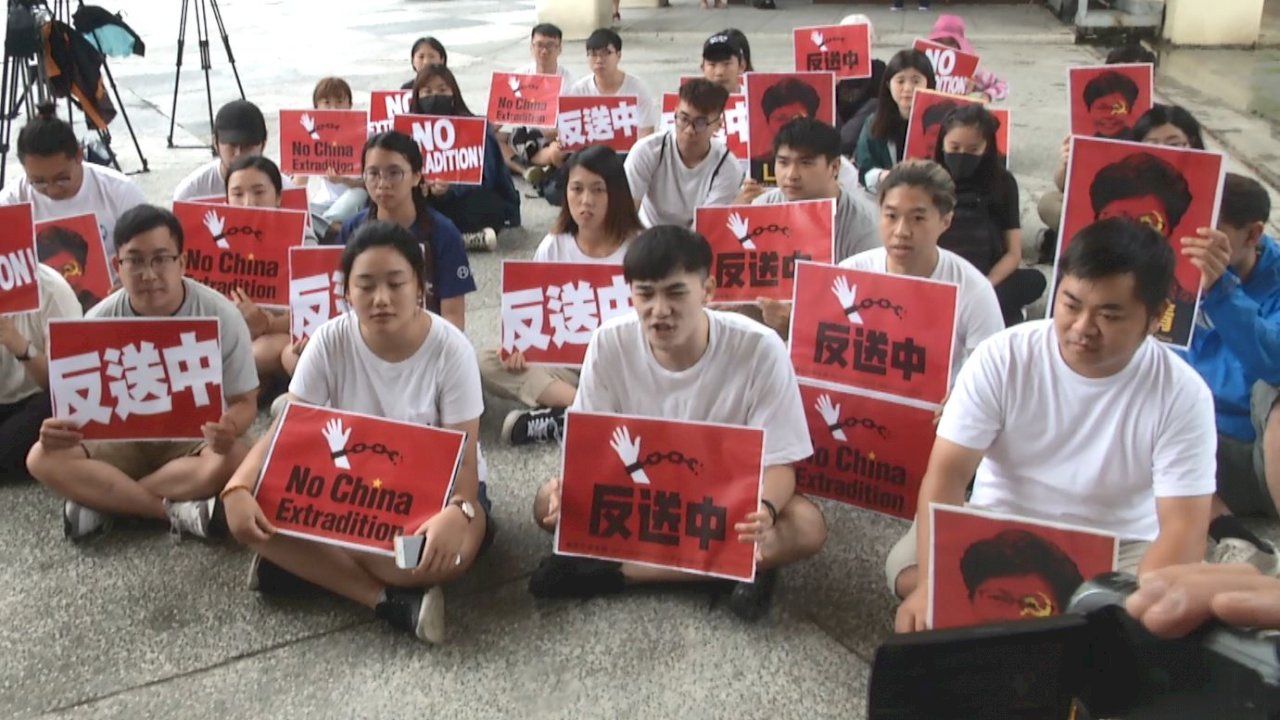 A group of Hong Kong students studying in Taiwan are showing support for the ongoing protests in Hong Kong. They staged a sit-in on Wednesday at a cultural center in the southern city of Kaohsiung.
The target of their protest is a proposed law that would allow extradition of suspected or accused criminals from Hong Kong to China. Hong Kong's Legislative Council was scheduled to debate the bill on Wednesday, but that has been postponed due to the protests.
Over a million people took to the streets of Hong Kong on Sunday to protest a proposed extradition bill. Deng Jun-ru, a Hong Kong student studying in Taiwan, has been watching the protests on his phone. He's deeply concerned about the situation.
On Wednesday, Deng and his fellow students from Hong Kong staged a sit-in at the Kaohsiung Cultural Center, chanting "Oppose extradition to China, remove the ill-intentioned bill."
Deng says that "today's Hong Kong is tomorrow's Taiwan." What's happening to Hong Kong today is something that Taiwan will face tomorrow. He says Taiwanese people could become victims in the future if they don't pay attention to the issue.
These students say they hope more Taiwanese people can understand the situation in Hong Kong.
Another Hong Kong student surnamed Le says that although he is not in Hong Kong, he and others will do what they can. He says they don't want to see Hong Kong change so fast. Some of the placards they're holding show Hong Kong Chief Executive Carrie Lam's photo along with three Chinese characters, which say "liar".