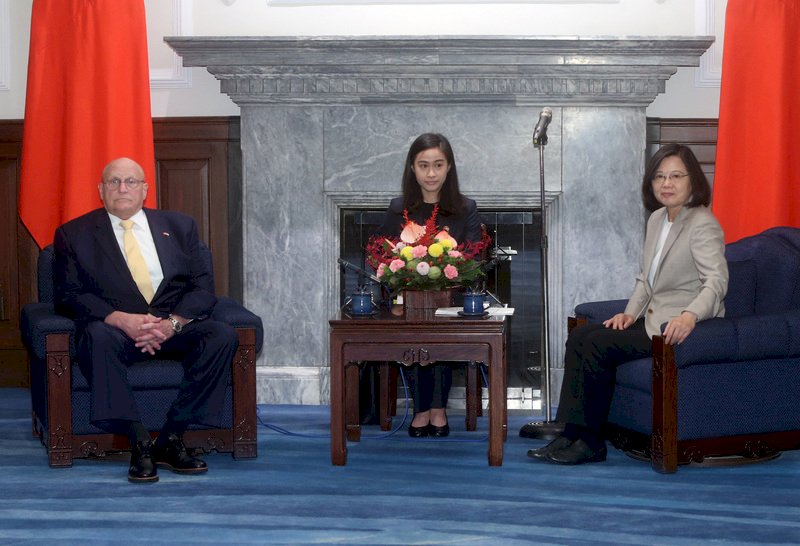 President Tsai Ing-wen says she hopes Taiwan and the United States will develop bilateral relations further.
Tsai was speaking Wednesday during a meeting with members of Project 2049 Institute, a US-based think tank. She said that the United States is an important strategic and economic partner of Taiwan. She also said that the United States has helped enhance Taiwan's security through arms sales, and that it supported Taiwan's bid to take part in the WHO during an annual meeting in May.
Former US Deputy Secretary of State Richard Armitage was at the head of the delegation. He said he hopes the visit will allow the delegation to understand the hopes of Taiwan's people. He also said he hopes Taiwan can maintain its status quo and decide on its own future.