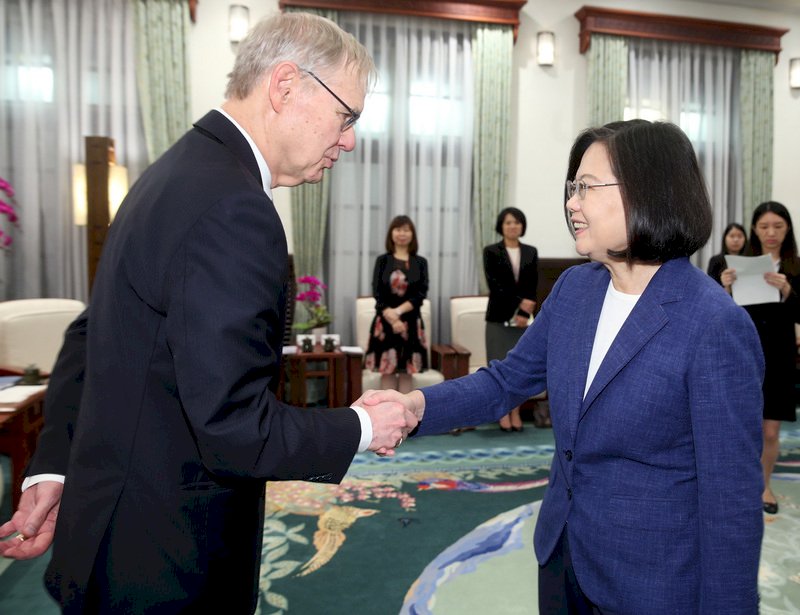 President Tsai Ing-wen says Taiwan hopes to strengthen exchanges and cooperation with Japan and the United States in order to bring greater benefits to the Asia-Pacific region. Tsai was speaking Thursday while meeting with a delegation from the Brookings Institution, a Washington-based think tank.
The delegation is made up of Japanese and American political scientists.
Tsai said cooperation between Taiwan, the US, and Japan provides a force of stability behind the Indo-Pacific strategy.
Tsai also said that since Japan joined the Global Cooperation and Training Framework this year, the three sides have jointly held four seminars on issues such as corruption, Internet safety, and multidrug resistant tuberculosis. Tsai said the government hopes to further trade ties.
"In the future, we will make an all-out effort to push for free trade agreements with the United States and Japan. [We] will also actively push our applications to join the Comprehensive and Progressive Agreement for Trans-Pacific Partnership in order to strengthen partnerships. With closer cooperation, we hope to further upgrade peace and stability in the Asia-Pacific region," said Tsai.