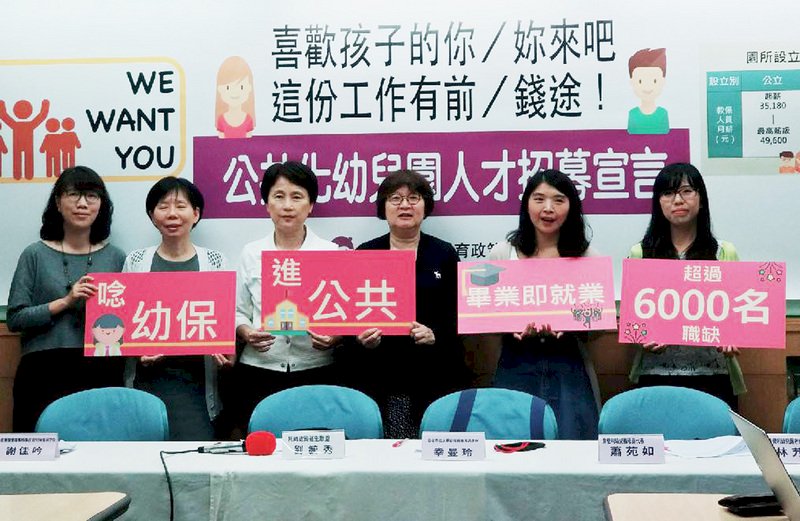 Members of Childcare Policy Alliance held a press conference Thursday to highlight the benefits of working in public childcare services. The group is an NGO that focuses on government policies on childcare.
Group members dispelled misconceptions that childcare workers in the public sector receive low wages, saying that pay ranges from NT$31,000 to NT$50,000 (US$985 to US$1,600). They also said that employees are protected under the labor law and are not exploited like their peers in the private sector.
The group says public child care centers will create space for 3,000 more groups of children by 2024, which will create around 6,000 job openings. At the same time, though, fewer and fewer students are studying in childcare-related programs. Enrollments have dropped by 40% since 2000. The group hopes to see more young people appreciate the opportunities a career in childcare presents and consider working in the field.