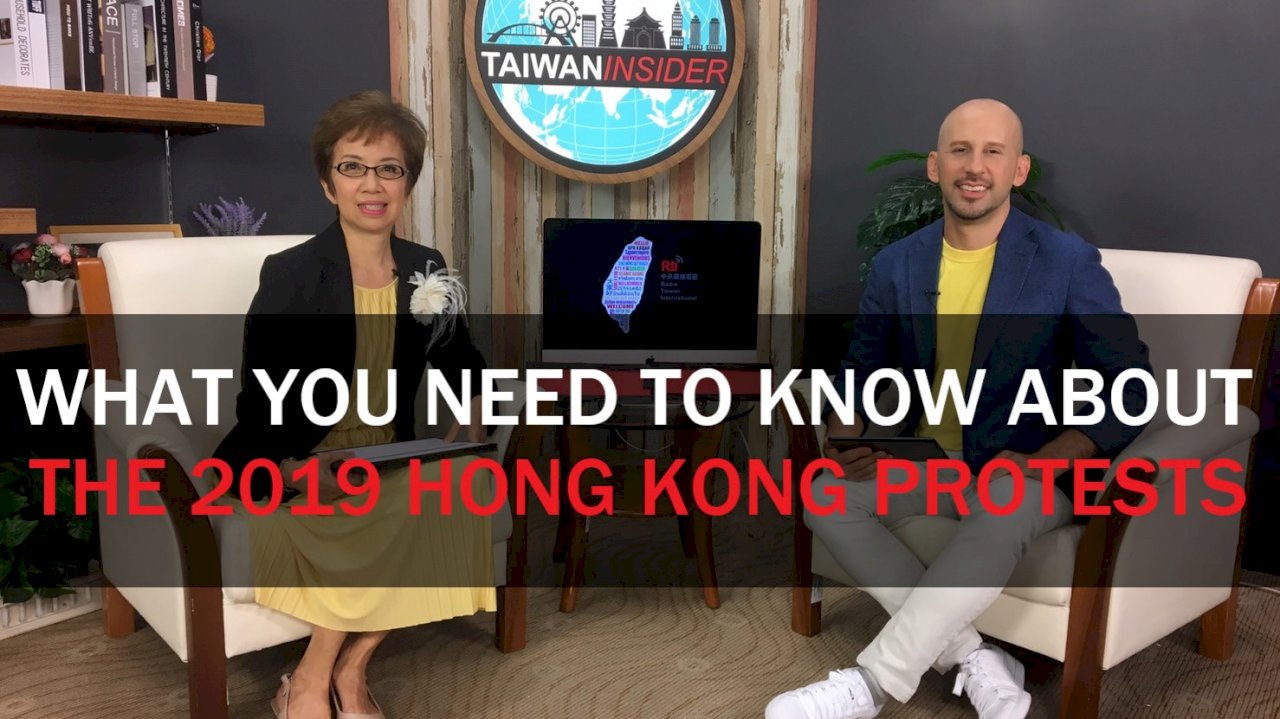 Images of tear gas and rubber bullets in the streets have kept us glued to the television and the internet this week; we've got Hong Kong on our mind.
Today's Taiwan Insider takes a deep dive into the story that launched the largest protests that Hong Kong has seen since its handover to China in 1997. It may seem like this story is taking place far away, but you'll want to hear how it's connected not only to Taiwan, but to anyone who passes through the city.
We'll explain the proposed law which would allow extradition of people from Hong Kong to China, and why that's a concern to many. Also, find out about the brutal murder case in Taiwan that prompted the push for the law, and hear how Taiwan's presidential candidates responded to the unrest.
Plus
*Twitter users are holding Taiwan's mainstream media accountable
*Octogenarians get their first wedding photos taken
*A massive, creative dolphin is educating the public
Watch all "Taiwan Insider" episodes here: https://www.youtube.com/playlist?list=PLHMAirY2XP7VJVjqnWIWxlBThd2gRjxPf
CONNECT
Facebook: https://www.facebook.com/TaiwanInsider
Twitter: http://twitter.com/RadioTaiwan_Eng
YouTube: https://www.youtube.com/RTIenglish
Website: https://en.rti.org.tw
Email: [email protected]