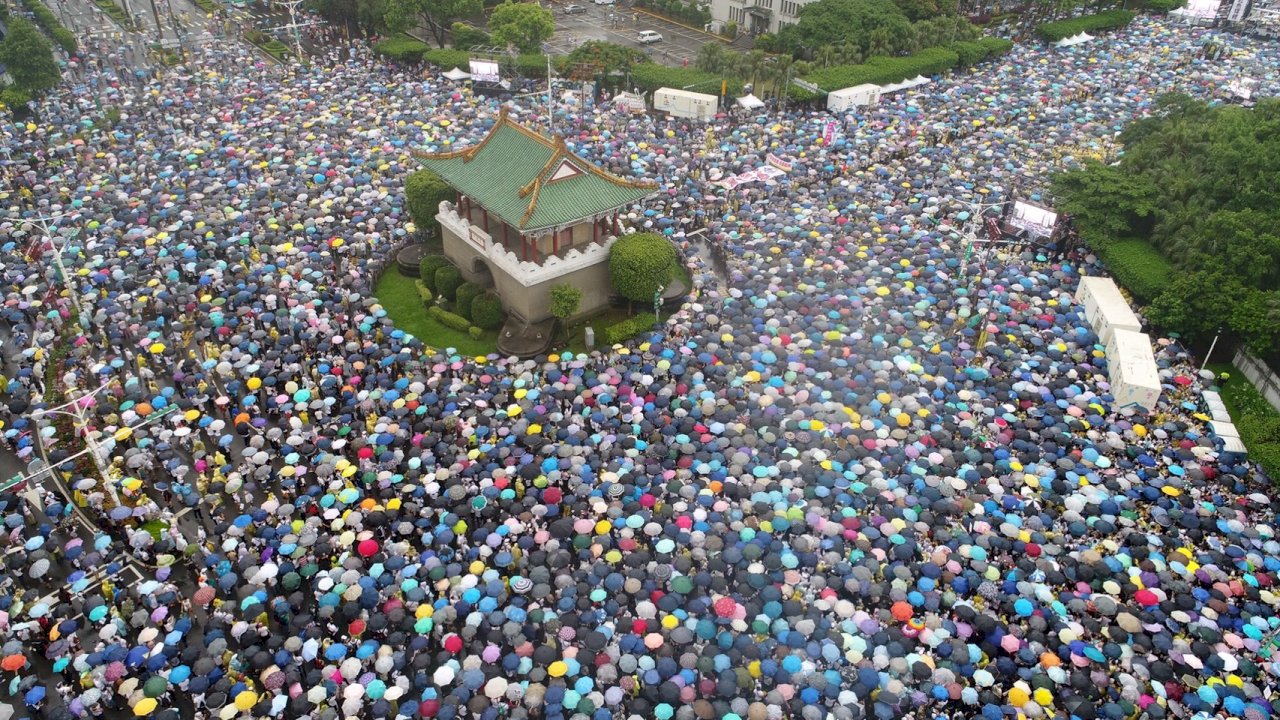 A recent poll shows that 71% of people in Taiwan support the protests against the extradition bill in Hong Kong while only 13% do not. That was the latest from a poll by the Taiwan Public Opinion Foundation. The survey was taken on June 17 after people in Hong Kong began protesting against an extradition bill.
The foundation's chairman Yo Ying-lung also said that the Hong Kong protests have highlighted the Chinese threat to human rights in Hong Kong. This has led to greater support for Taiwan's President Tsai Ing-wen.
The survey showed support for Taiwan independence is at 50%. That's one of the highest levels of support in the past 28 years, second only to when President Tsai Ing-wen came to office.The poll also showed that 25% want to keep the status quo with China while 14% support unification with China, and the rest did not have any opinion.
The survey was taken of over 1000 persons 20 age and older with a margin of error of 2.97 percent.