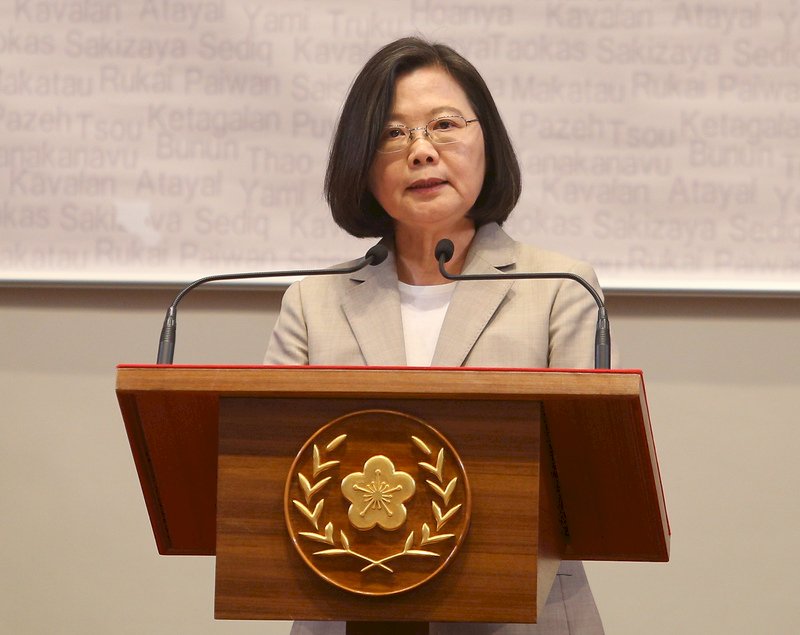 President Tsai Ing-wen says the demand by Hong Kong protestors to scrap the controversial extradition bill is justifiable. Tsai was speaking Tuesday in an interview a day after hundreds of thousands of protesters took to the streets again in Hong Kong. The bill would allow the Hong Kong government to extradite criminals and suspects to China.
Tsai spoke on Tuesday about the protests in Hong Kong.
"I think the public call for freedom and democracy is a justifiable demand. During this period, we see people in Hong Kong taking to the streets to voice their demands. We hope the Hong Kong government can listen to the voices of the people and face the issue with sincerity. I believe that's the way to solve conflicts in society," said Tsai.
Regarding the protesters' occupation of the Legislative Council after they smashed their way through the glass façade on Monday, Tsai said it's "all what happened in the process."
Meanwhile, Foreign Minister Joseph Wu tweeted Monday in support of the people of Hong Kong. Wu wrote "on the 22nd anniversary of Hong Kong's handover, citizens are seething with anger and frustration. It's clear the CCP regime's 'one country, two systems' is nothing but a lie. I urge the global community to support the people's struggle for freedom & fully democratic elections".