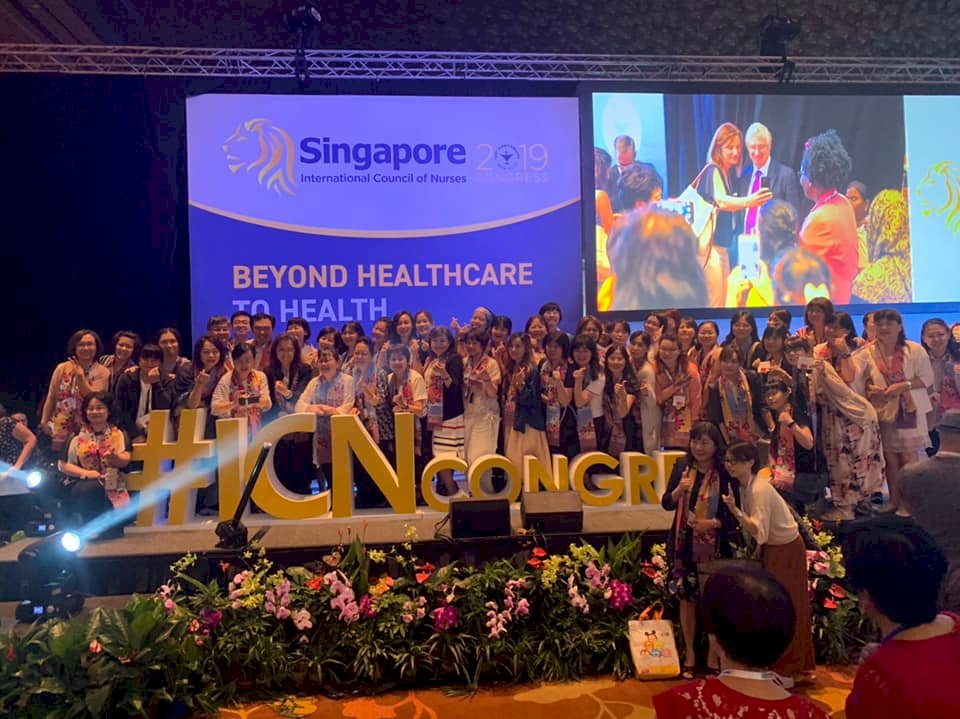 The Taiwan Nurses Association has shed light on an unfriendly move by China at the recently-concluded congress of the International Council of Nurses in Singapore.
A Chinese representative at the closing ceremony tried to flip over the name card of one of Taiwan's representatives. The name tag had a sticker of Taiwan's national flag on it.
The foreign ministry informed the International Council of Nurses of the incident and called for assistance from Taiwan's representative office in Singapore on the matter.
Prior to the congress, China had unsuccessfully tried to downgrade Taiwan's status by asking that the council change Taiwan's official designation by labeling it a part of China. Beijing threatened to boycott the congress if the council didn't comply, but the attempt failed after Taiwan filed a protest.