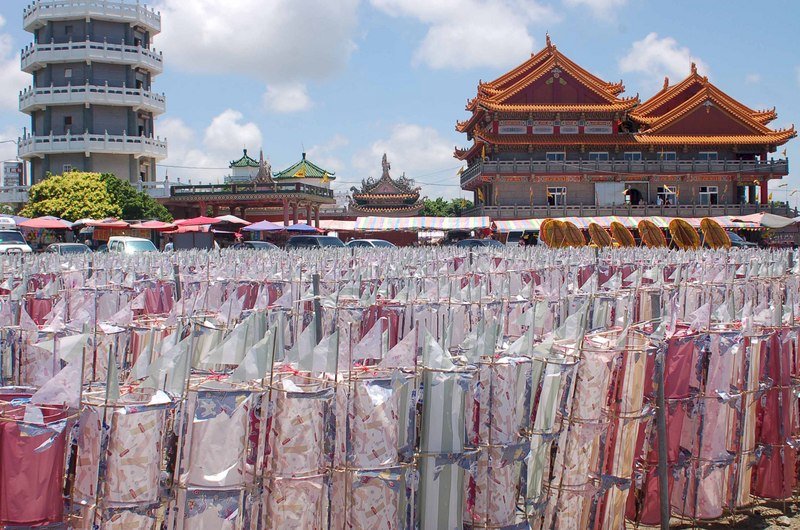 The Quianshuizang ritual in Kouhu Village, Yunlin County has begun on Tuesday and will go on for two days. The ceremony is named an intangible cultural heritage and an important folklore activity by the culture ministry. It is a tradition to help the souls of those who have died from drowning to escape from the trap of moving waters. Quianshuizang literally means "drawing spirits out of the water".
The event is the only folk ceremony that stems from a historical tragedy. It was traced back to a typhoon which struck Taiwan in 1845 causing a great flood on the west coast. The low-lying land offered no protection and thousands died.
The ceremony has evolved from a ritual practiced by small neighborhoods to a major event in which entire villages participate to remember the dead. The ritual offers insight into traditional Taoist teachings and the preservation of religious culture. That's especially true in the making of hundreds of shuizang, the cylinders used in the ritual. They are made through traditional papermaking and painting techniques.