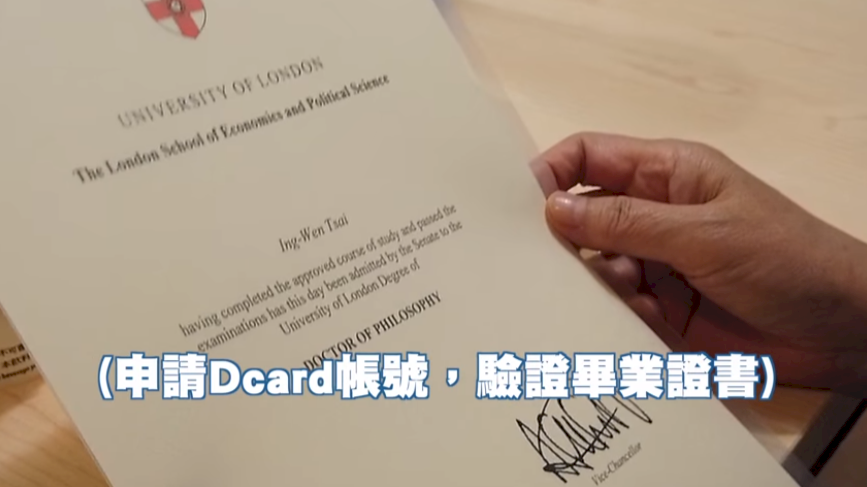 President Tsai Ing-wen has made a video sharing her thoughts on a recent visit to the headquarters of Taiwanese social networking platform Dcard.
Tsai said that during her visit, she was able to hear stories from young Taiwanese people about startup companies. She also said she was able to learn about current conditions in innovative industries and about the local networking environment.
The president said the mission of Dcard is for everyone to find common ground and to pull young people into discussions on different topics.
After setting up a Dcard account herself, Tsai said she plans to leave messages on the platform and to hold discussions with other web users. She shared some of her personal style of humor in the video, introducing herself as having expertise in cooking, caring for pets, reading, and international trade negotiations.
When asked by Dcard employees if she has any thoughts on how to encourage young people to start a family, Tsai said she plans to cut taxes for young people and introduce new childcare subsidy programs in August.