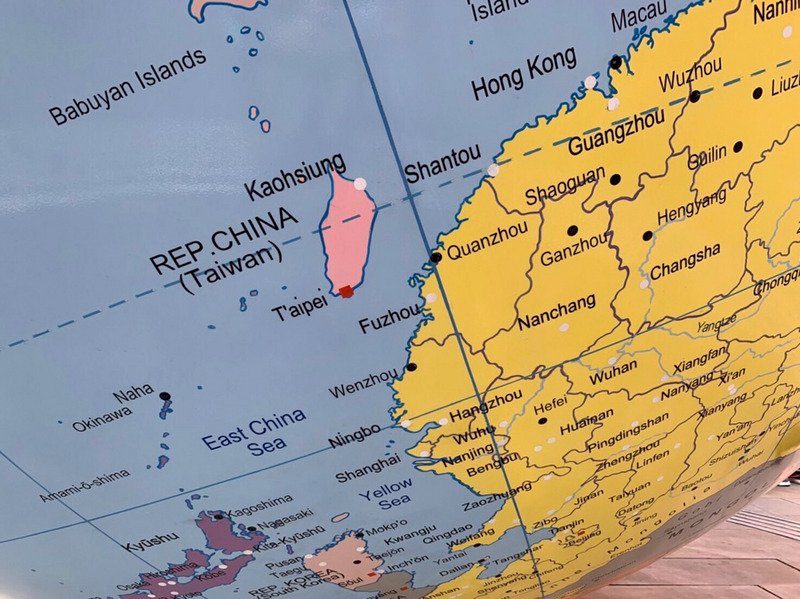 The London School of Economics has decided to add an asterisk next to Taiwan on an inverted globe of the world, an art installation on the school's campus. The decision follows controversy sparked by Chinese students.
Chinese students complained to the school after noticing that Taiwan and China were shown in different colors on the artwork. The school held a meeting with the artist and decided to place an asterisk next to Taiwan rather than changing its color outright. A new sign added below the globe reads "There are many disputed borders and the artist has indicated some of these with an asterisk".
Taiwan's foreign ministry has responded positively to the school's decision. The ministry says the change not only respects the original spirit of the artist's work, but also highlights the reality of Taiwan's current situation.