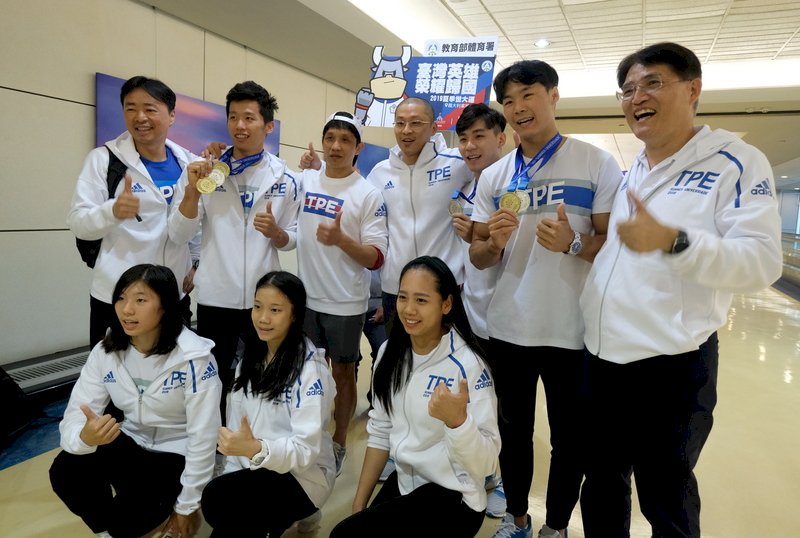 It's day eight of this year's Summer Universiade, an athletics competition for university athletes.
As of the start of the day's competitions Thursday morning, Taiwan's athletes had won five gold medals.
Four of the gold medalists have already left host city Naples and returned to Taiwan: Lee Chih-kai, nicknamed Taiwan's "pommel horse prince"; fellow gymnast Tang Chia-hung, who won gold on the horizontal bars; and trap shooters Liu Wan-yu and Yang Kun-pi.
There to greet the returning champions on their arrival Wednesday evening was Sports Administration head Kao Chin-hsun.
Kao praised the performance of Taiwan's gymnasts, shooters, and swimmers at this year's games. Kao also said he still hopes to see Taiwan's medal count rise after upcoming events. He named Taiwan's archery team and star runner Hank Yang, dubbed Taiwan's fastest man, as athletes he hopes can bring home even more medals.
While gymnasts and shooters are the only athletes from Taiwan to win gold so far this year, Kao said that Taiwan has the potential to win medals in a range of other sports in the future.