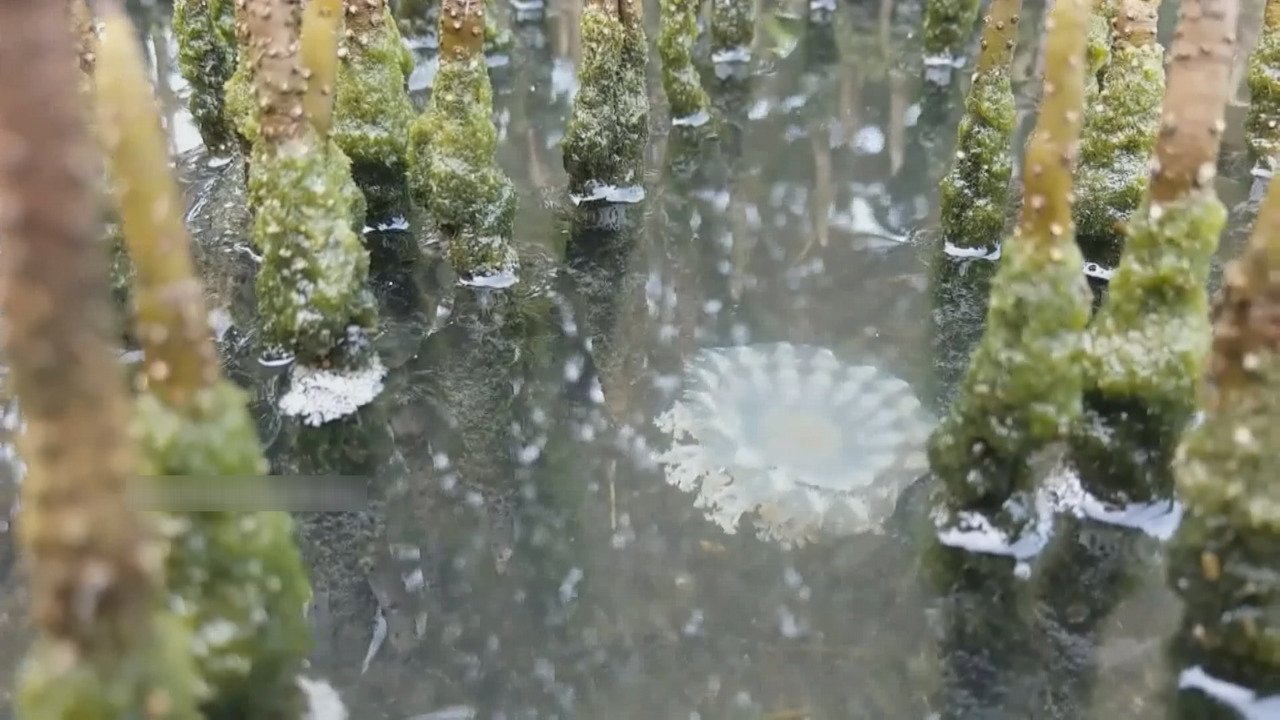 The Linyuan Ocean Wetland Park in the southern city of Kaohsiung is home to Taiwan's first and only jellyfish pond. As a part of the city's ecotourism project, the pond offers an opportunity to revitalize a local village that has been plagued by pollution.
Jellyfish are not fish; they are invertebrates or animals without bones. They are 98 percent water, gooey, and have outlived the dinosaurs by hundreds of millions of years.
These fascinating creatures at Linyuan Ocean Wetland Park are called "upside-down jellyfish" because of their unusual habit of resting upside down.
They blend in to their environment nicely and live together with algae, making them look like flowers in the water.
Young children enjoy watching and touching these unusual creatures. With the help of an ecotourism guide trained by Meiho University, a trip to the park becomes a fun, interesting, and educational experience.
Meiho University Vice President Wu Yu-jen says the jellyfish pond is one way to revitalize a village in the area that has been severely polluted by heavy industries.