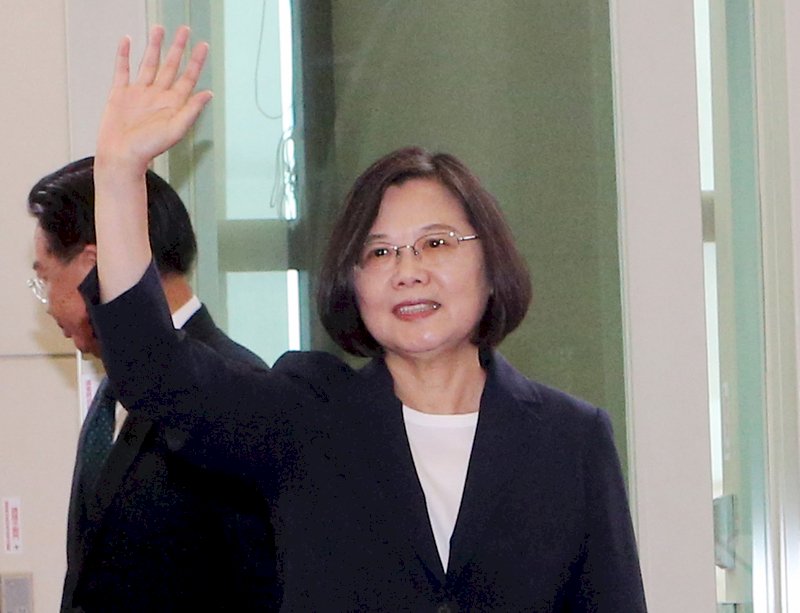 President Tsai Ing-wen has set off on a twelve-day overseas trip. She will be visiting four of Taiwan's diplomatic allies in the Caribbean: St. Lucia, St. Kitts and Nevis, St. Vincent and the Grenadines, and Haiti.
The president and her delegation will also spend several days in the US during her trip. She is set to stop over in New York for two nights before flying to Haiti, the first leg of her tour. At the end of her trip, she is also scheduled to stop in Denver for two nights before returning to Taiwan.
Before leaving Taipei on Thursday, Tsai said she will convey three messages to the world while away.
She said the first is that Taiwan will share its free and open values with other countries. The second is that Taiwan will safeguard its hard-won democratic system in the face of foreign threats and infiltration. Lastly, Tsai said she will tell the world that Taiwan will promote international cooperation through the UN's sustainable development. Tsai also said Taiwan will work with allies in the areas of agriculture, medical care, and education.
Also on Thursday, the foreign ministry said that Tsai's planned stopovers in the United States are in line with precedent, and will take the president's safety, comfort, dignity, and convenience into consideration.