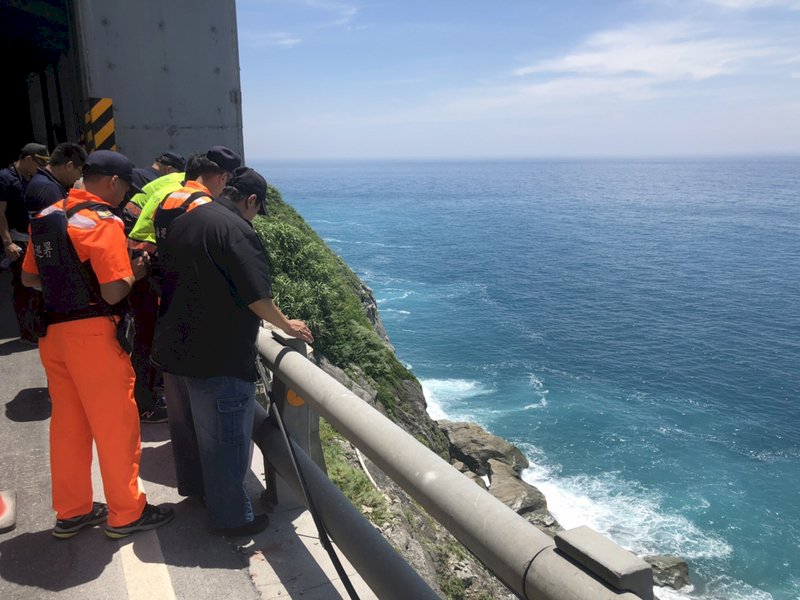 Police have rescued a young woman from Taroko National Park's famous Chingshui Cliff. The woman is believed to have been emotionally unstable at the time.
Local people spotted the young woman, a foreign exchange student from Saint Kitts and Nevis, hanging around the cliff early Wednesday morning. The police arrived on the scene soon after receiving a report. Officers kept their distance when communicating with the woman as she showed signs of emotional distress.
After 17 hours of negotiations, the officers were able to pull her back from the edge of the cliff at around 11:00pm.