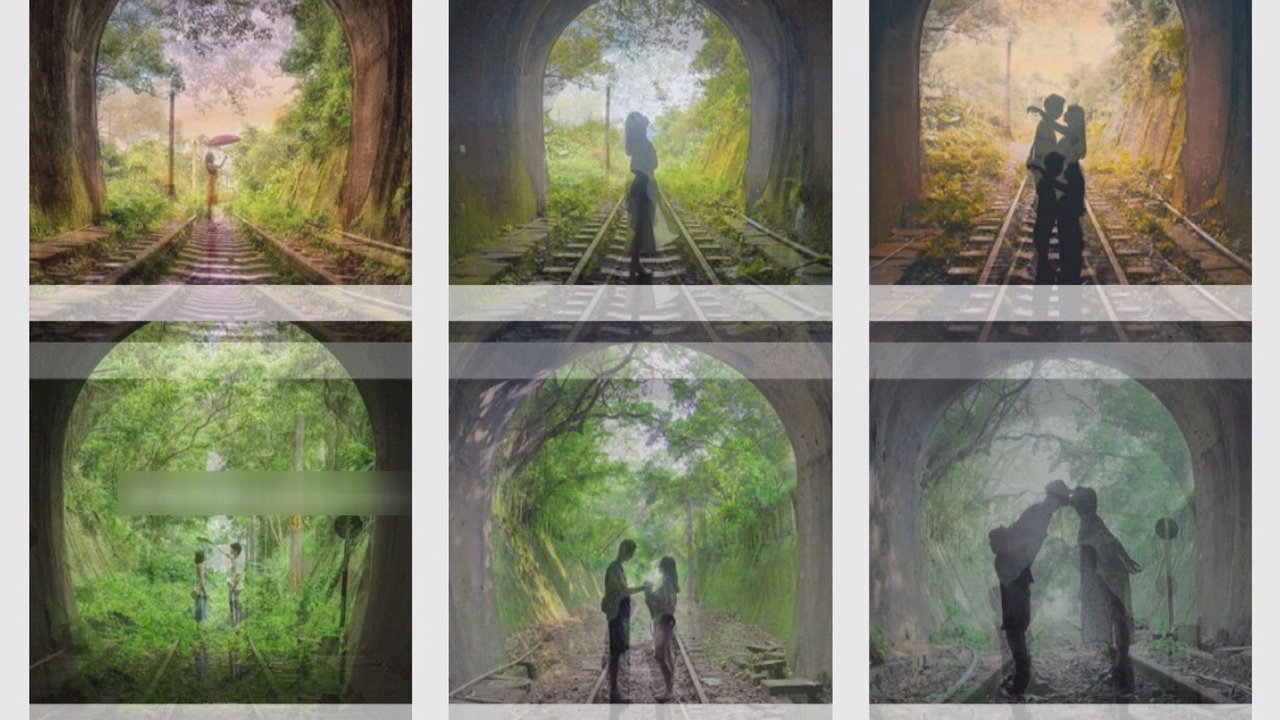 An abandoned tunnel in the central city of Taichung has become an overnight sensation among photographers.
Tunnel No. 8 is located right next to a railway culture park in the city's Houli District. It is about 520 meters long and boasts a history of 100 years.
To get to Taichung's mysterious Tunnel No. 8, one has to first pass a road overrun on both sides by wild grass before reaching a dilapidated brick bridge. The scenery is pretty if you don't mind the swarms of mosquitoes.
The tunnel has been in a dilapidated state for over 20 years now, and its entrance is covered over with green vines. But that doesn't stop curious visitors taking pictures there. As a matter of fact, the tunnel has become a popular Instagram spot. One woman said taking photos inside the tunnel while facing outside creates a good visual effect. But some prefer the tunnel for its creepy, abandoned feel. Another visitor says he found the tunnel quite scary.
Local neighborhood head Lee Chi-fang says that Tunnel No. 8 has been deserted for two decades, ever since train service stopped. Lee said locals are seeking to resume train service there.