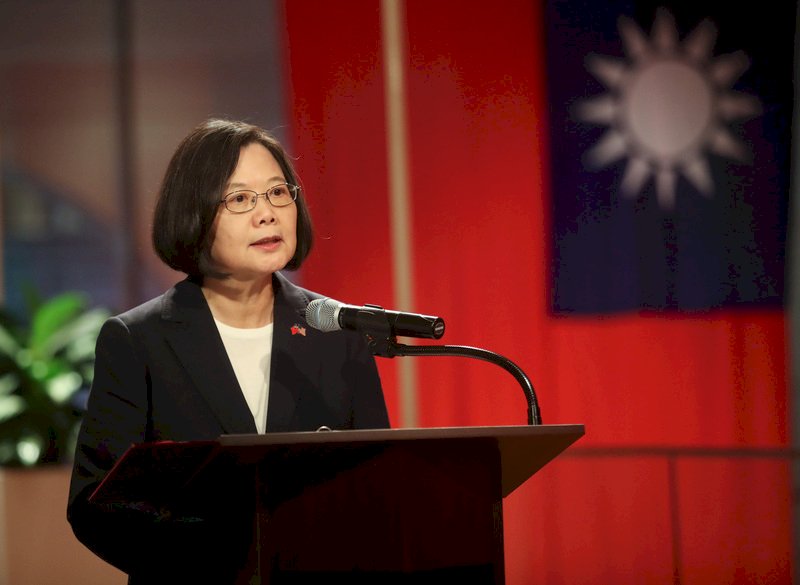 President Tsai Ing-wen says Taiwan will continue strengthening ties with the United States. Tsai made the statement Thursday during a stopover in New York.
The president is leading a delegation to visit four of Taiwan's allies in the Caribbean. She is scheduled to stop in New York for two nights.
Tsai said Taiwan will work hard to boost interaction and exchanges with Washington. She said that there has been some progress in these areas in recent years.
Tsai said that although Taiwan is not a big country, it is an irreplaceable part of the international community, making contributions in the areas of humanitarian assistance, medical care, and epidemic prevention.
Tsai also said that Taiwan will not bow to intimidation from beyond its borders.
"I want to reiterate that Taiwan will never be intimidated. The challenges we face only serve to strengthen our resolve to engage with the international community. The 23 million people of Taiwan have the right to participate in international affairs, and this right should not be subject to political preconditions," said Tsai.