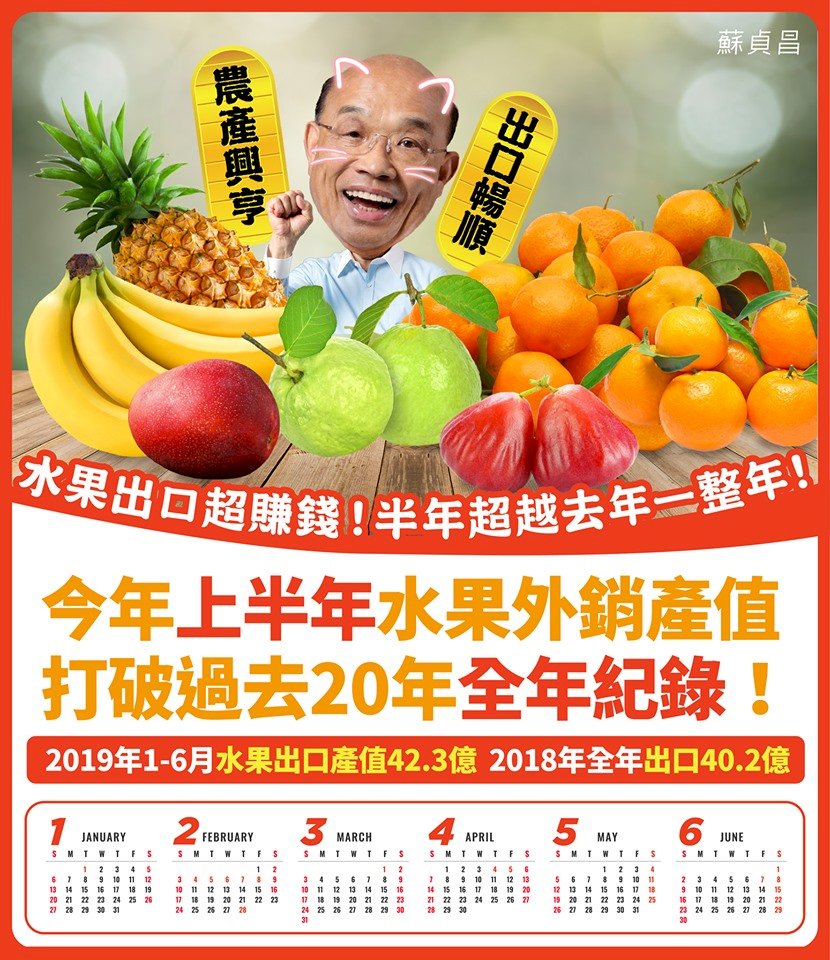 It's only July, but already Taiwan's fruit exports have generated more money this year than they did during the whole of 2018.
Premier Su Tseng-chang announced the achievement on his Facebook fan page. Su wrote that Taiwan's fruit exports last year were worth around NT$4 billion. In the first six months of this year, however, the value of fruit exports have already broken NT$4.2 billion.
Export quantities have risen too. Just half-way through, 2019 has already seen a greater cumulative fruit export volume than any year in the past two decades.
Su attributed the successful sale of Taiwanese fruit abroad to the Council of Agriculture, which has been on the lookout for new markets and supply routes.