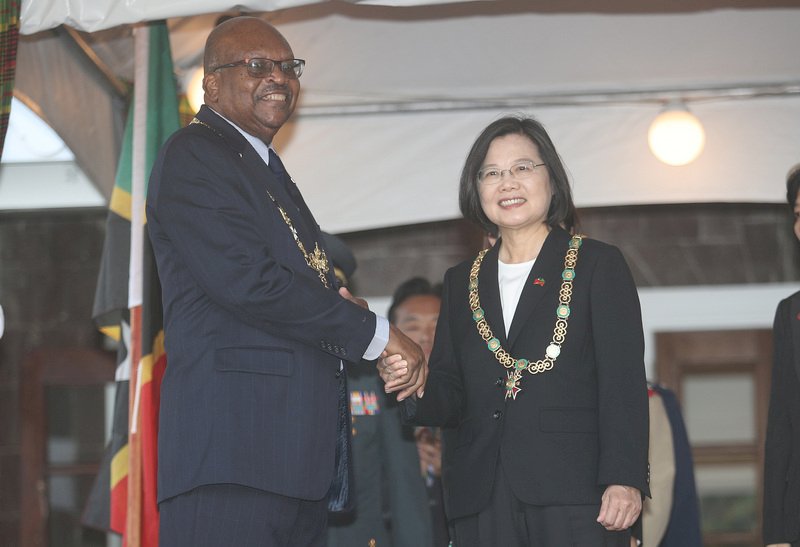 President Tsai Ing-wen received the Order of Saint Christopher and Nevis from Governor-General Tapley Seaton during her visit to the Caribbean island country.
On Monday, Tsai talked about the significance of receiving the highest medal.
"What touched me the most is when Saint Kitts and Nevis became independent in 1983, the first country that it established formal diplomatic relations with was Taiwan, the Republic of China. Governor-General Tapley Seaton visited Taiwan back then to discuss the matter and he was the architect of the talks. Receiving the medal from the governor-general is very meaningful," said Tsai.
Tsai said since Taiwan established formal diplomatic relations with Saint Kitts and Nevis in 1983, the two sides have had close cooperation, such as vocational education and scholarships. Tsai also thanked the Caribbean country for speaking out in favor of Taiwan in the international community.