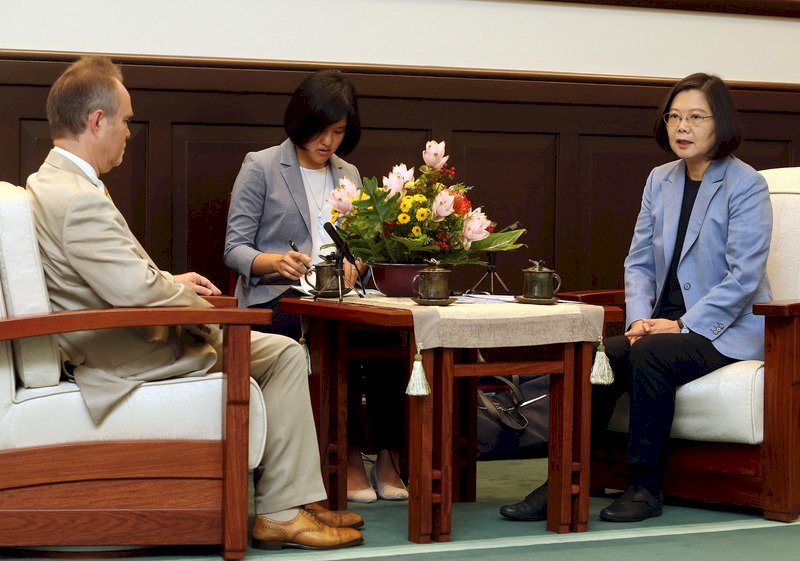 President Tsai Ing-wen says the conflicts between pro-democracy activists and police in Hong Kong are worrisome. She was speaking Monday while meeting with a delegation led by Lord Baron Peter Truscott from the UK.
Tsai said Taiwan is deeply concerned about the situation in the former British colony.
"Taiwan has traveled along its own difficult path towards democracy. Therefore, we are paying particular attention to, and are deeply concerned about, Hong Kong's freedom and democratic development. I myself and the legislative caucuses of the ruling and opposition camps have all voiced support for Hong Kong. We also strongly believe that [we] must safeguard Taiwan's democracy and freedom and continue making Taiwan a beacon of democracy while cooperating with like-minded countries to strive for democratic development around the world," said Tsai.
Tsai said Hong Kong police should exercise caution in dealing with the protests. After all, she said, Hong Kongers are calling for a more democratic society.
Also on Monday, the ruling Democratic Progressive Party's (DPP) Secretary-General Luo Wen-jia urged China and the Hong Kong government not to turn a blind eye to demands for freedom. He accused Hong Kong police of using batons and firing tear gas at protestors on Sunday.