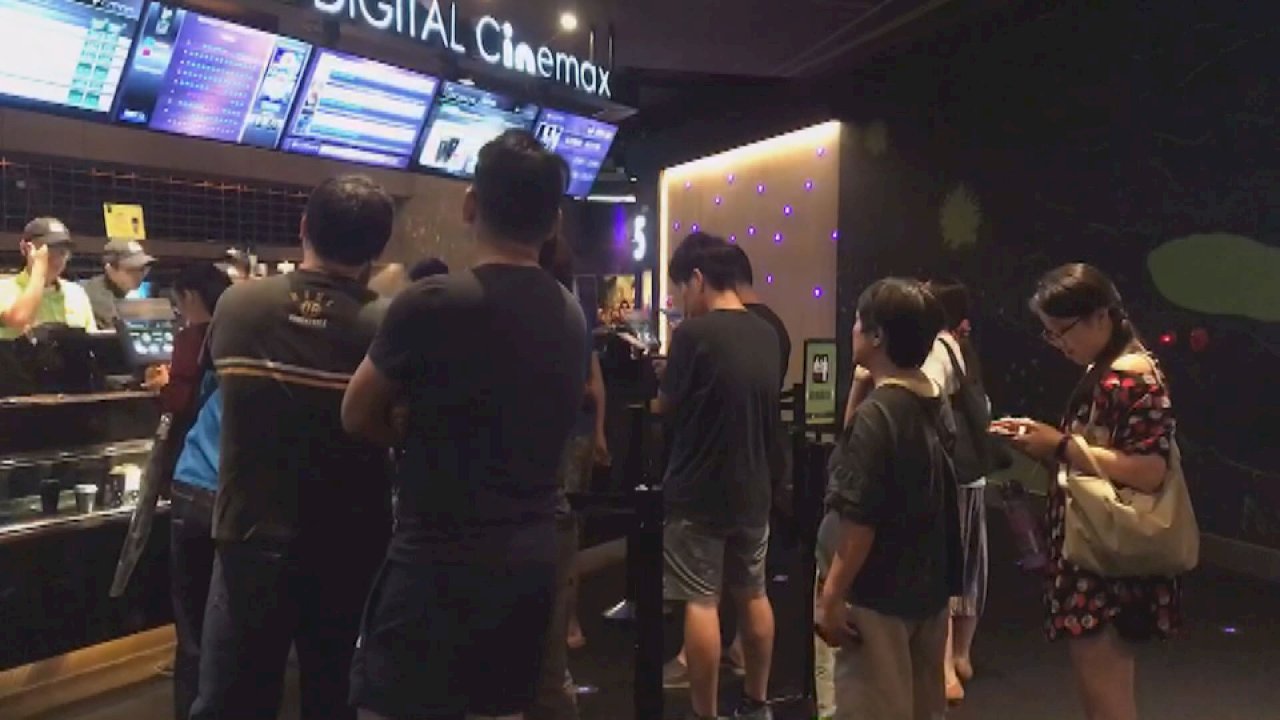 A lot of people in northern Taiwan got the day off work and school last Friday, due to an approaching typhoon. But when the typhoon failed to deliver, many people ventured out of their homes, giving local businesses a nice boost.
Local governments in northern Taiwan canceled work and classes as severe typhoon Lekima approached. But as the day drew on, the wind and rain was not as heavy as expected. Many people took advantage of the off-day and headed out to have some fun.
This shrimp fishing operator says he's seen a 30% increase in business. Some people skipped the middleman and went fishing outdoors.
Out in urban areas, movie theaters were jam-packed since early morning. This local said he couldn't make it back to Taipei due to the typhoon, so he might as well stay and enjoy the time off.
Supermarkets and big box retailers were also visited by large crowds. Many people stocked up on sacrificial offerings for Ghost Festival happening later on in the month. This store manager tells us that the holiday has doubled expected business on a typical Friday.
Typhoon Lekima may have been enough to keep people out of work and school, but it wasn't enough to keep them at home.