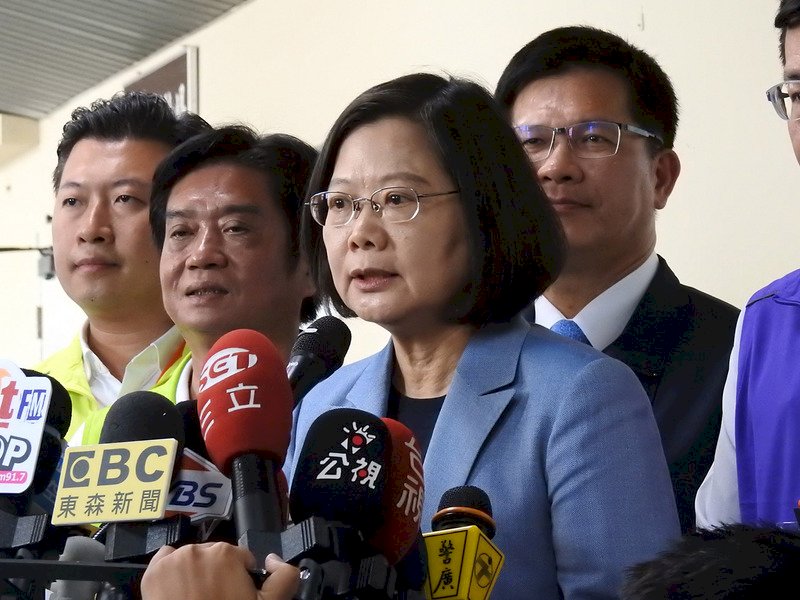 The county chiefs of three outlying Taiwanese island chains have met with Chinese officials in Beijing to discuss a recent travel ban. On August 1, China stopped giving its citizens independent travel permits to visit Taiwan. That means that Chinese tourists to Taiwan can only come as part of a tour group.
The officials from Kinmen, Lienchiang, and Penghu counties say that the new ban has hurt local tourism and industry. As a result, Kinmen County Magistrate Yang Cheng-wu invited Lienchiang Magistrate Liu Cheng-ying and Penghu County Magistrate Lai Feng-wei to join him on a trip to visit officials in Beijing.
The three magistrates met with the head of China's Taiwan Affairs Office, Liu Jieyi, on Monday afternoon. The goal was to ask Chinese authorities to ease the travel ban for tourist visits to their three counties.
President Tsai Ing-wen says that China's travel ban is a central government matter, and that she will consult with the Mainland Affairs Council to determine whether the three county magistrates adhered to protocol.