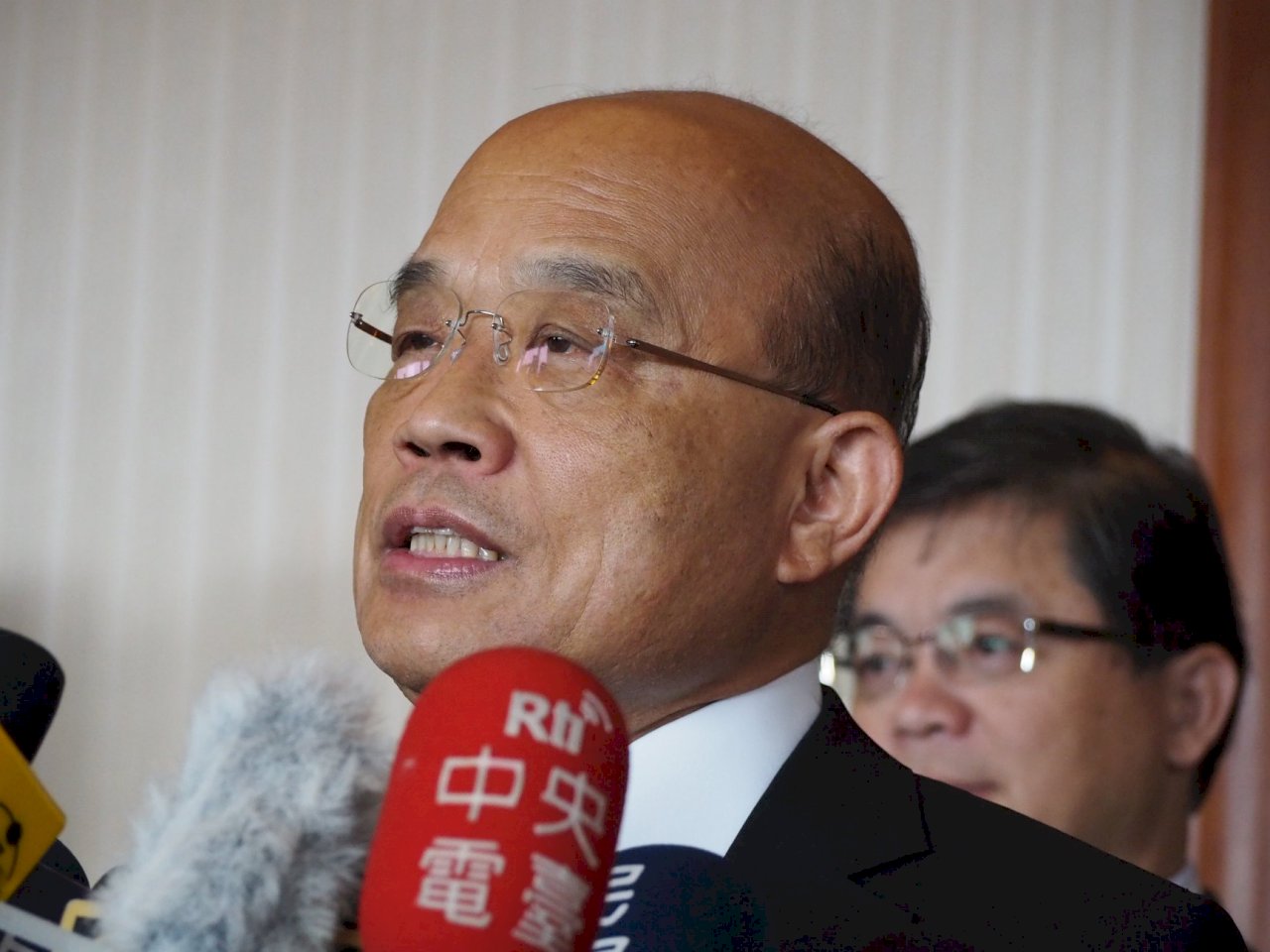 Premier Su Tseng-chang is urging the Hong Kong government to respond to their people's demands for freedom and democracy. Su was speaking on Tuesday.
Hong Kong has seen mass protests for ten straight weeks over a controversial extradition bill. On Monday, the Hong Kong airport was shut down due to protests. In recent weeks, clashes between police and pro-democracy demonstrators have become increasingly violent, with one young woman badly injured in the eye on Sunday.
Su said the situation in Hong Kong is a lesson for Taiwan.
"We see what Hong Kong has become under the 'one country, two systems' formula. Therefore, Taiwan must safeguard its hard-won freedom and democracy. This is very, very important. We must stand unified. On the one hand, [we] show Hong Kong needed concern. On the other hand, [we] must protect Taiwan's sovereignty, freedom and democracy, so that Taiwan won't be like Hong Kong," said Su.
Meanwhile, the Taiwan-Hong Kong Economic and Cultural Cooperation Council urged the Hong Kong government to hold dialogue with protestors to ease ongoing tensions. The government-sponsored organization aims to promote exchanges and cooperation with Hong Kong.