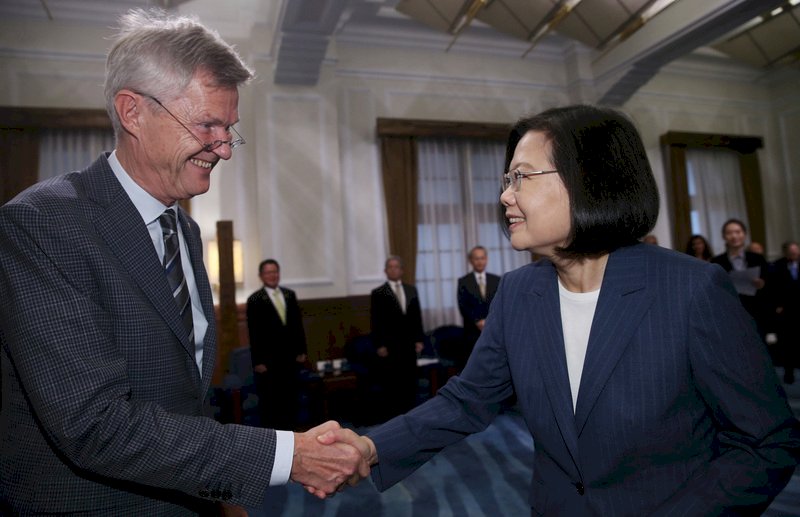 Rotary International is set to hold its 2021 annual convention in Taipei. It is expected that about 40,000 members of Rotary International from over 100 countries will attend the event.
President Tsai Ing-wen has promised assistance to help make the event successful. Tsai was speaking Tuesday while meeting with a delegation led by Rotary International President Holger Knaack, its first German head.
Tsai said she hopes that members of Rotary International around the world will be able to experience Taiwan's multiculturalism, hospitality and fine cuisine when they visit the island in 2021.
Taiwan Rotary Clubs Association was founded in 1973 and has about 34,000 members.