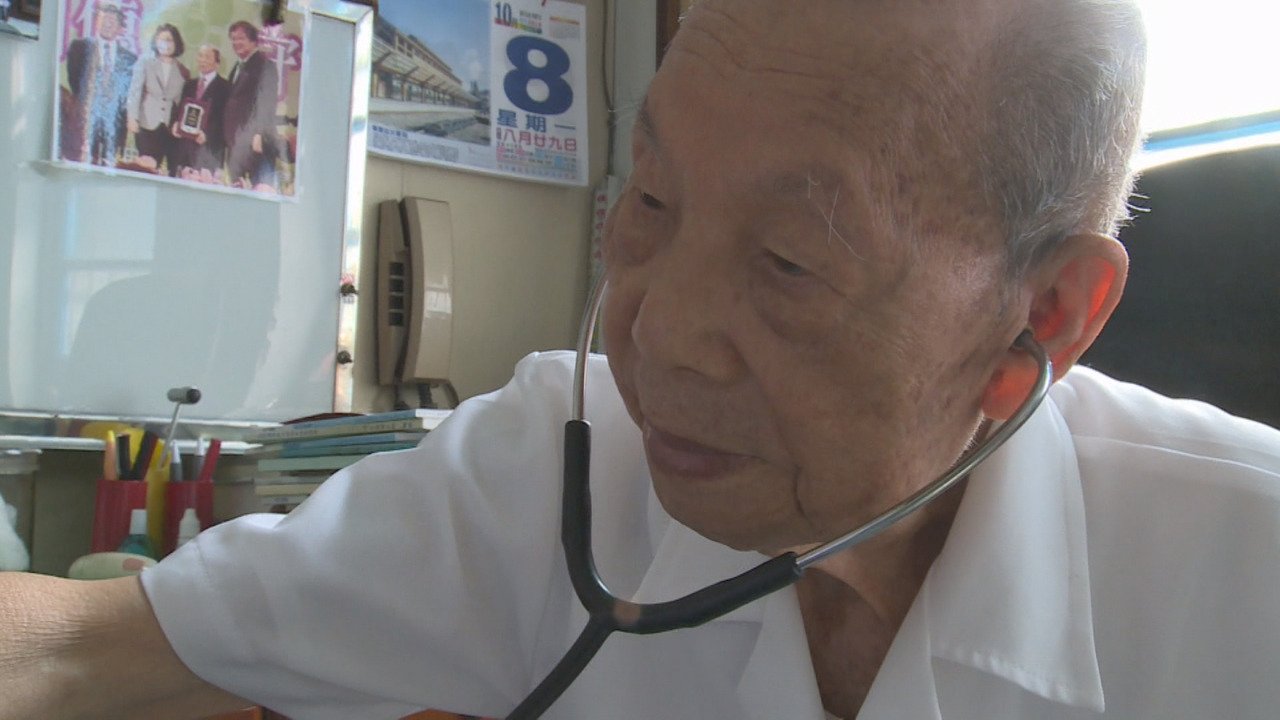 Most people in their 90s have long retired, but not a 97-year-old doctor named Hsieh Chun-mei. Dr. Hsieh is still enjoying seeing patients every day, which is what he has been doing over the past 74 years.
At the age of 97, Dr. Hsieh Chun-mei is still practicing medicine. Hsieh sees patients every day of the year. He is a very attentive and conscientious doctor.
Hsieh walks slowly and has a slightly hunched back. But he is able to do pretty much everything himself, from dispensing medicine to giving his patient injections.
Many of Hsieh's patients have been seeing him for decades, including the man who was actually delivered by Dr. Hsieh when he was born. The man said his family of five generations have all been Dr. Hsieh's patients, including his grandson.
For Dr. Hsieh, practicing medicine is not just a profession, but his lifelong dedication to his patients. If a patient needs him, Hsieh said he is available in the middle of the night and during the Lunar New Year holiday.
Hsieh said he will continue serving his patients as long as his health and energy allow him to.