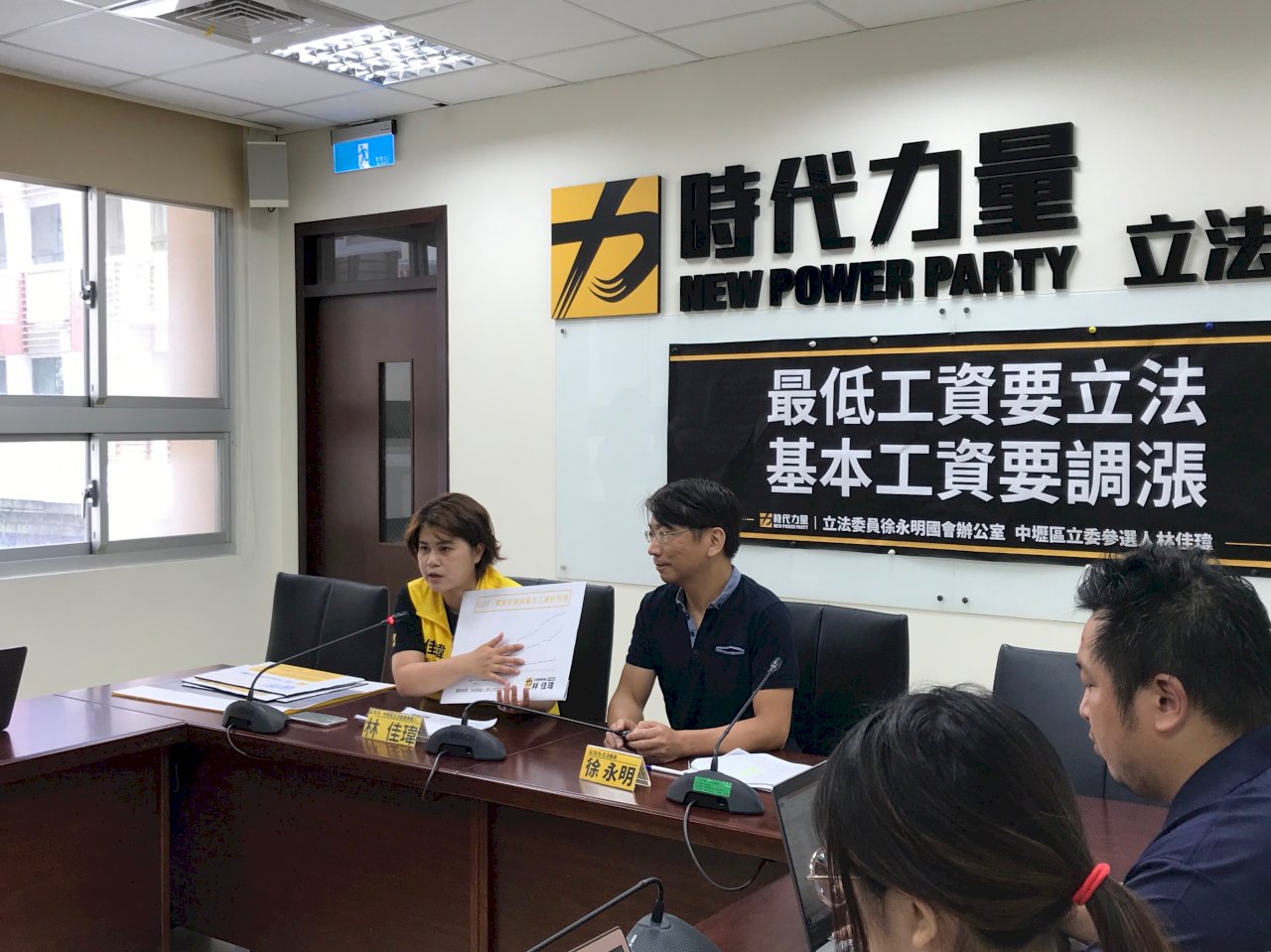 The New Power Party, a minority pan-green party, held a press conference on Tuesday to call on the government to raise the minimum wage.
The press conference came one day before the scheduled meeting on August 14 when the government's minimum wage committee will discuss the issue with employee representatives.
The meeting is highly anticipated by many and both sides have voiced opposing policies. Labor Minister Hsu Ming-chun recently said that the minimum wage should remain unchanged for the upcoming year. On the other hand, representatives from several labor groups have called on the government to raise the floor for monthly and hourly wages, citing the increasing number of contracts and economic growth as legitimate reasons to do so.