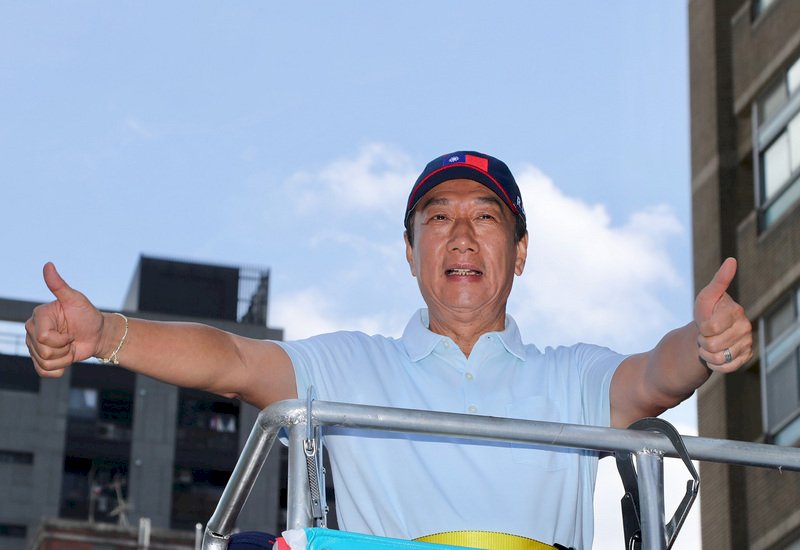 Business tycoon Terry Gou is keeping tight-lipped on possible plans to work together in the political arena with Taipei Mayor Ko Wen-je.
There has been speculation the two might run together on a third-party ticket in next year's presidential election. However, neither has made their intentions public.
Though an aide to Gou has denied rumors, the media continues to be on the lookout for signs of a move towards Ko. A reporter approached Gou Tuesday asking whether he planned to meet with the Taipei mayor or cooperate with him. In response to both questions, Gou said that the decision rests with Ko.