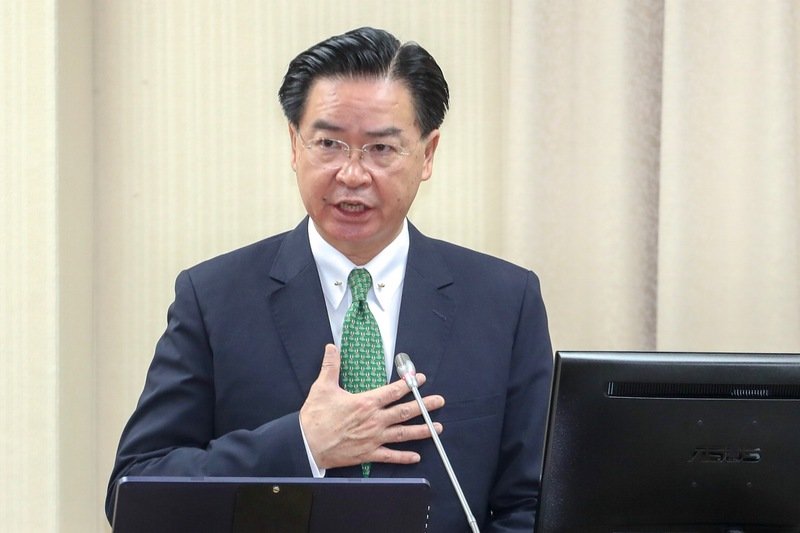 Foreign Minister Joseph Wu says a fight with China will be unavoidable if Beijing attacks the island. Wu was speaking during an interview with the Australia Broadcasting Corporation.
On Tuesday's edition of the program "Foreign Correspondent", Wu said Taiwanese people have made it clear that they are "not interested in unifying with China."
Wu said that since the ruling Democratic Progressive Party took office in 2016, the government has been dealing with China cautiously to avoid giving Beijing an excuse to attack.
Wu also said that China has launched a disinformation campaign, targeting several Taiwanese government agencies. Wu said Taiwan is deeply concerned about Chinese infiltration.
The program also interviewed pro-Taiwan independence lawmaker Freddy Lim. Lim said should China attack Taiwan, Taiwanese people will have no choice but to defend themselves.
On Wednesday, President Tsai Ing-wen said that while Taiwan supports Hong Kongers' pursuit of freedom and democracy, the government will not intervene in the situation. Tsai urged China and the Hong Kong government not to shift the blame on "non-existent outside forces" or refuse to talk to the public. Tsai's comments came a day after China accused Tsai's DPP government of playing a role in the protests.