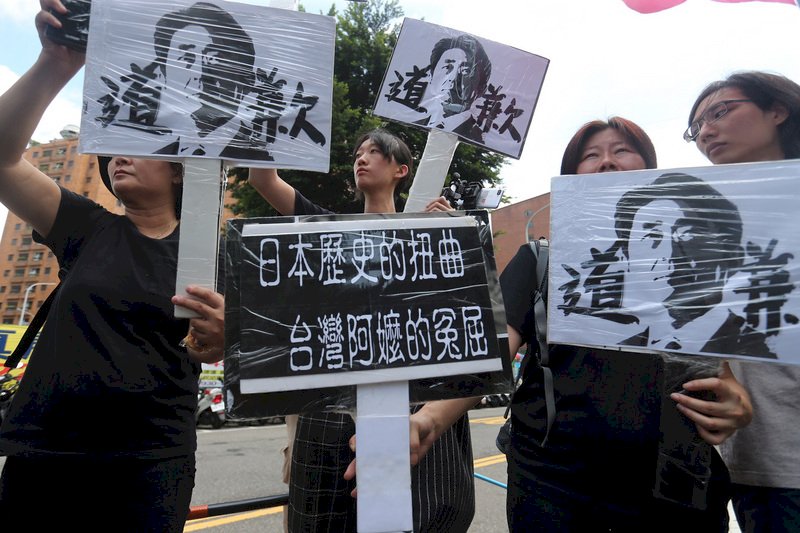 The Taipei Women's Rescue Foundation has once again called on Japan to apologize for forcing Taiwanese women into sexual slavery during World War II.
The Imperial Japanese Army forced women into sexual slavery in the territories it colonized and occupied, both before and during the war. These include women from China, Korea, Taiwan, the Philippines, and other parts of Asia. After the war, the Japanese government paid compensation to some of these women, but it continues to refer to them with euphemism "comfort women" rather than calling them sex slaves. Japan has never issued a formal apology to victims of sex slavery from Taiwan.
The Taipei Women's Rescue Foundation has been demanding an apology from Japan since 1992. On Wednesday, the group staged a protest outside the Japan-Taiwan Exchange Foundation to demand the Japanese government acknowledge the damage is caused and issue an apology. The demands were not met with any response.
The head of the foundation, Fan Ching, says that it will continue fighting for the rights of victims. She said though there are fewer and fewer surviving victims in Taiwan, it is important that the Japanese government face past mistakes so that history does not repeat itself.