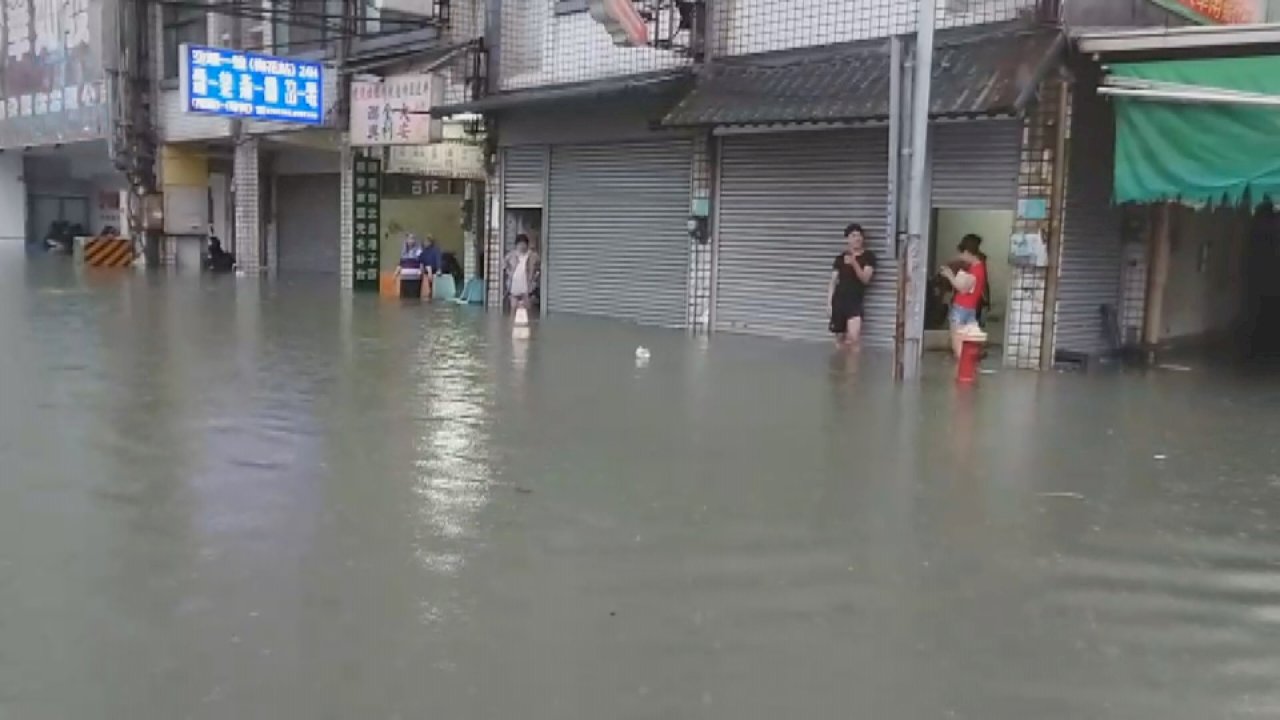 Mother Nature seems to be playing games with Taiwan. Less than a week after Typhoon Lekima struck the island, stormy weather has brought severe flooding to the south.
Heavy rain started to come down in the southern city of Tainan on Monday night. By daybreak Tuesday, parts of the city became flooded. The street in front of the Kun Shan University turned into a river, and soon the university was inundated to above knee height.
A man in a car tried to cross a flooded street but gave up when the vehicle stalled. The nearby Dawan Road was flooded so high that someone tried swimming down the street instead of walking. Even the police decided to make patrols on foot rather than going in police cars.
The Central Weather Bureau reports that Tainan's Yongkang and Rende districts each saw more than 250mm of rain. As the cleanup began, local residents were left hoping the rain would stop and that the worst of the damage was over.