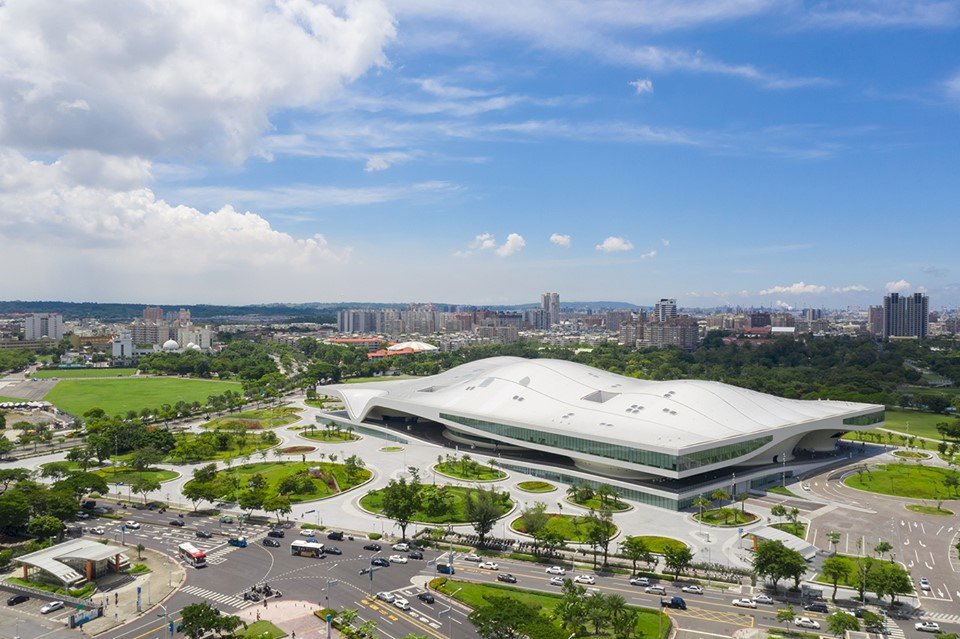 Time Magazine has chosen Kaohsiung's new arts center, the National Kaohsiung Center for the Arts, for this year's edition of an annual list called 100 World's Greatest Places. The center is the first Taiwanese structure to make the list since its inception.
Time describes the center as a former Japanese military base that is now home to the world's largest performing-­arts center that is under a single roof. The center opened in October 2018 and spans 9.9 hectares. The compound features a roof inspired by banyan trees, which are commonly found in Taiwan. The roof dips to the ground, forming the base of an outdoor theater that can seat 20,000. Inside are four other performance venues which have already played host to world-class acts such as the London Philharmonic Orchestra.
The center has attracted global attention since its opening. It has also been introduced in other publications, including the New York Times, The Guardian, and National Geographic.
Time accepts nominations for its annual list across a variety of categories, including museums, parks, restaurants, and hotels. Each nomination is evaluated in the areas of quality, originality, sustainability, innovation, and influence.