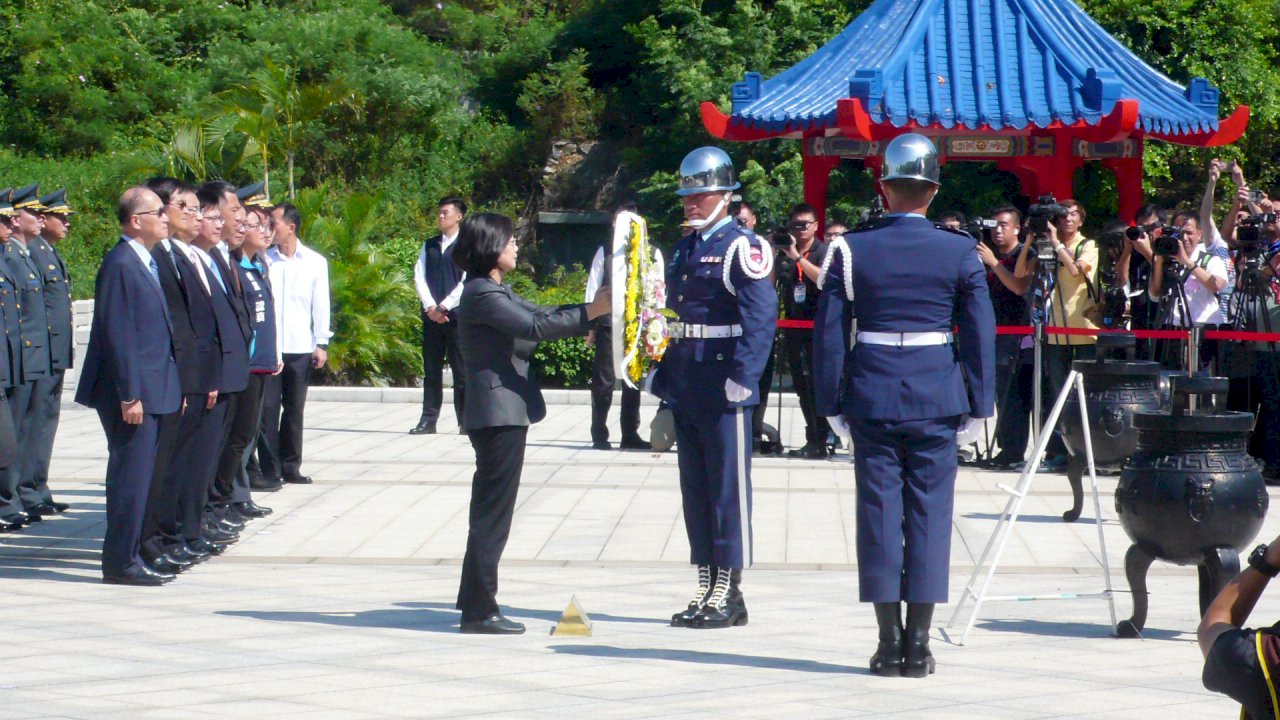 President Tsai Ing-wen traveled to the outlying island of Kinmen on Friday to commemorate the 61st anniversary of the Second Taiwan Strait Crisis.
She was joined by National Security Council head David Lee, Defense Minister Yen De-fa, and Kinmen County Magistrate Yang Cheng-Wu. Tsai attended a memorial ceremony for soldiers who defended the island against a communist Chinese attack.
This was the first time since taking office that Tsai traveled to Kinmen to attend a ceremony commemorating the Second Taiwan Strait Crisis. Tsai says that were it not for the fortitude and unity of the people and soldiers of Kinmen, Taiwan would not exist as the thriving democracy it is today.
Tsai says that unity and fortitude are more important than ever for the defense of Taiwan.