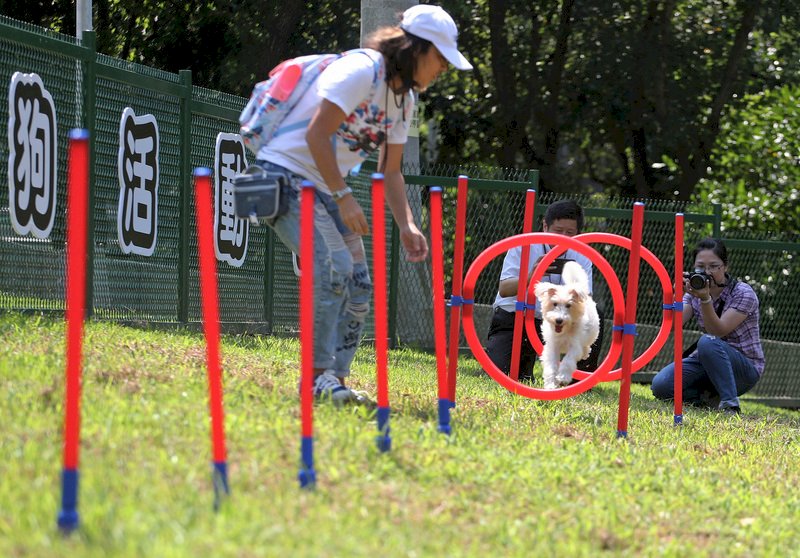 Monday is Taiwan Dog Day and Taipei celebrated with the opening of its second dog park and sixth special space where dogs can get some exercise.
The new 693 square meter park is located in Neihu. City official Lin Chong Jie said two new bus lines (681 and 620) that cater to pets will also open on September 13 and stop at the new park.
The new park has a fence around it to protect the dogs from traffic. The park features facilities designed especially for dogs and their owners. They include game equipment, special trash cans and places to rest and wash one's hands.
The first dog park is along the riverside park in Songshan District. There are also four areas in large parks around the city where owners can take their dogs to run around.