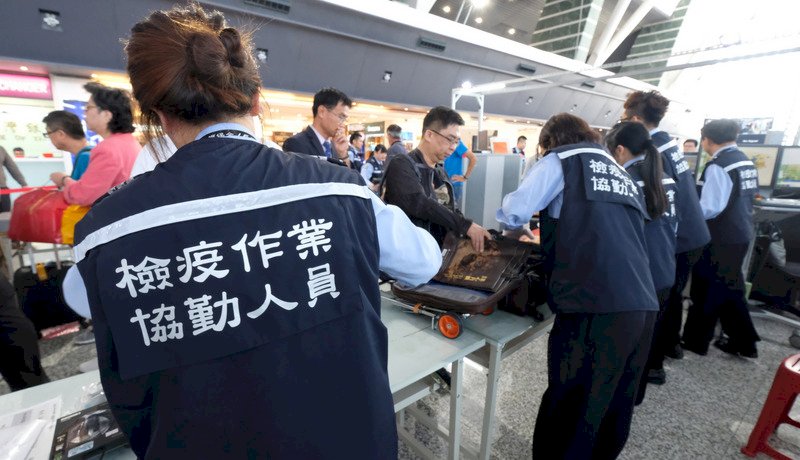 Taiwan will begin prohibiting travelers from bringing in any meat products from flights originating in the Philippines. That was the word from the Central Emergency Operation Center for African Swine Fever. The center said Philippine authorities confirmed cases of African swine fever on Monday.
Beginning 4:00 pm Monday, travelers arriving from the Philippines will be subject to inspection. Those found with meat products will be fined NT $200,000 on the first offense, and NT $1,000,000 for subsequent offenses. Travelers who are unwilling or unable to pay the fine will be sent to the National Immigration Agency and denied entry into Taiwan.
The Philippines is the latest addition to a swine fever watch list which includes China, Mongolia, Vietnam, Cambodia, North Korea, Laos and Myanmar. Philippine Secretary of Agriculture William Dar says the outbreak occurred at pig farms in the provinces of Bulacan and Rizal. A total of 7,416 pigs have been culled as a result.
In mid-August, Taiwan's operation center had already received word of a possible outbreak in the Philippines. Since August 19, the Philippines have been categorized as a high-risk area for infection.