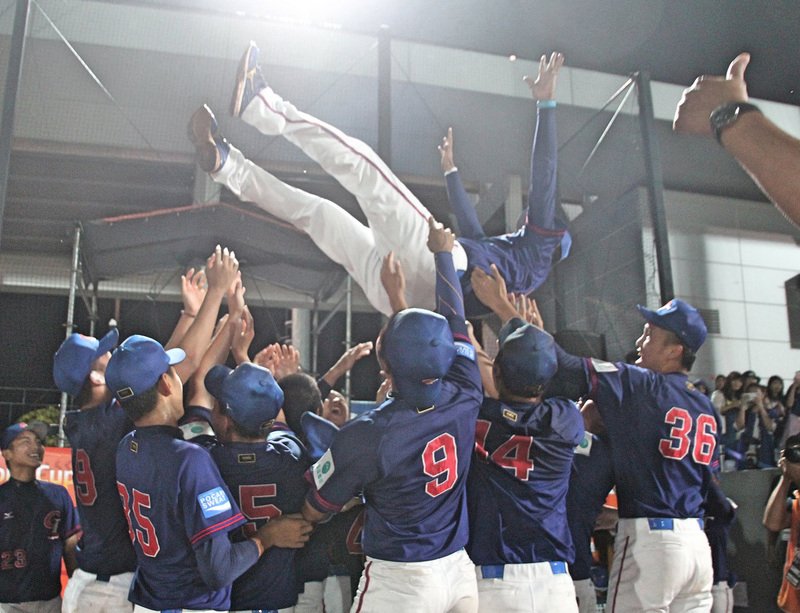 Taiwan beat team USA 2-1 at the U-18 Baseball World Cup finals on Sunday to win gold in Busan, South Korea. The competition is the aged 18-and-under world baseball championships.
This is the first time Taiwan has won the title in nine years, and marks the third time Taiwan has won the competition. The last two gold medals Taiwan won were in 1983 and 2010. Taiwan beat the defending champions ending team USA's streak where it won the past four consecutive titles.
Taiwan's starting pitcher Yu-chieh pitched 6.2 innings and dished out 7 strikeouts. Taiwan's only two runs came during the fifth and eighth innings.
After winning the title President Tsai Ing-wen congratulated the team for their victory, and said "Taiwan number one, indeed."