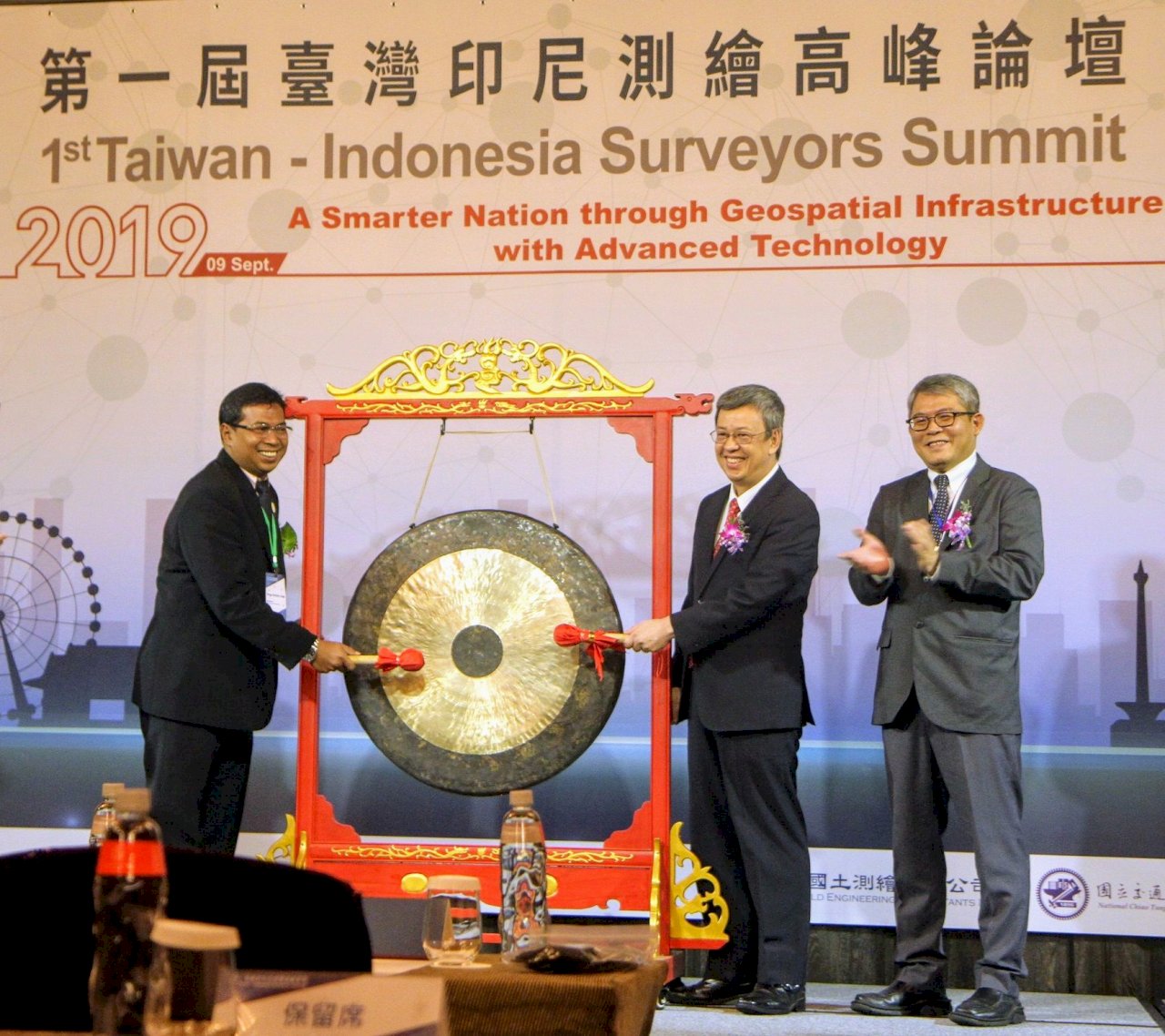 The first Taiwan-Indonesia Surveyors Summit, sponsored by the interior ministry, is under way in Taipei.
At the opening ceremony on Monday, Taiwan's Chinese Federation of Surveying and Mapping (CFSM) signed a memorandum of understanding (MOU) with its Indonesian counterpart to promote cooperation.
The MOU indicates closer ties between the two countries. That's after Jarkata and Taipei inked a cooperative agreement on surveying and geomatics to strengthen industry and personnel exchanges in December 2017.
The interior ministry said Indonesia has been working more on disaster management and mapping in recent years.