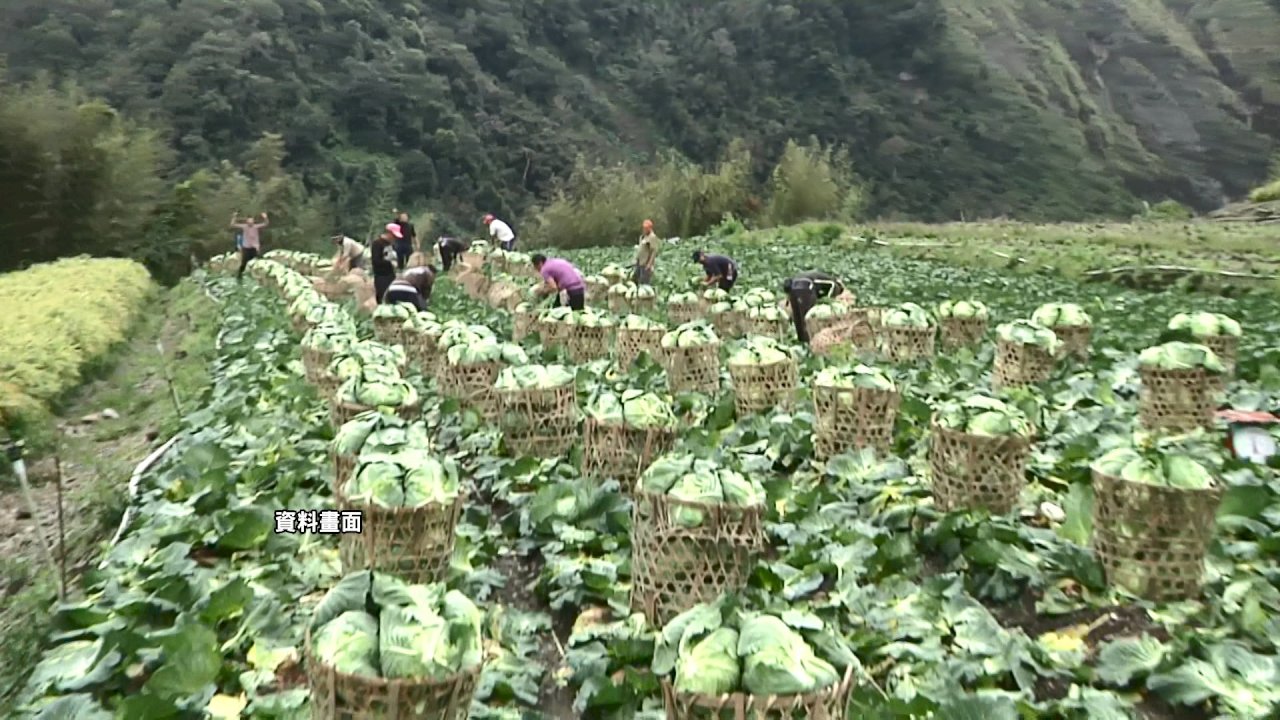 The Council of Agriculture says the price of cabbage could hit bottom at the end of the year. The warning comes after farmers are scrambling to grow cabbage to make a profit. That's after recent heavy rains pushed up the price of a head of cabbage to as high as US$3.
The farmers association in the western Yunlin County, an agricultural powerhouse, is calling on the government to ask farmers to grow other produce.
Farmers are busy harvesting cabbage with the hope of making a profit.
But agricultural authorities have issued a warning against growing more than the market demand. A green light stands for 3.9 million heads of cabbage while yellow signals between 3.9 million and 5.4 million. The warning level is at 5.4 million; anything higher than that, red or purple, marks a risky level.
This is the first time that the authorities have issued a purple light because farmers are registered to grow 7.13 million heads of cabbage, far more than the purple light mark of 6 million.
Yunlin County agricultural official Chen Bing-fang said he is concerned the price will drop to a record low in two months' time after the harvest.