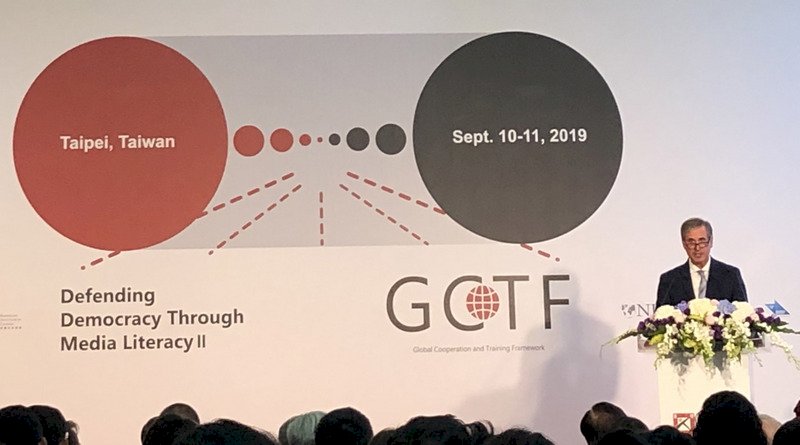 A high-ranking US official has warned that China is spreading fake news in the run-up to the presidential elections in January.
US Deputy Assistant Secretary of State Scott Busby made the statement Tuesday in Taipei at an international workshop under the Global Cooperation and Training Framework (GCTF).
Busby accused China of trying to sabotage voting, divide the public and weaken Taiwan's democracy by spreading fake news. He said they are doing this on various channels, including social media platforms.

"One of the best defenses, of course, against disinformation is a free and transparent media environment, which is why the US actively engages with our allies and partners to strengthen independent media," said Busby.
Meanwhile, Foreign Minister Joseph Wu, who was present at the event, said the government is working to defend Taiwan's democracy.
"I am here to tell you that we are determined to safeguard our democracy. And I am confident that by working together with like-minded countries and partners, we will overcome this challenge," said Wu.