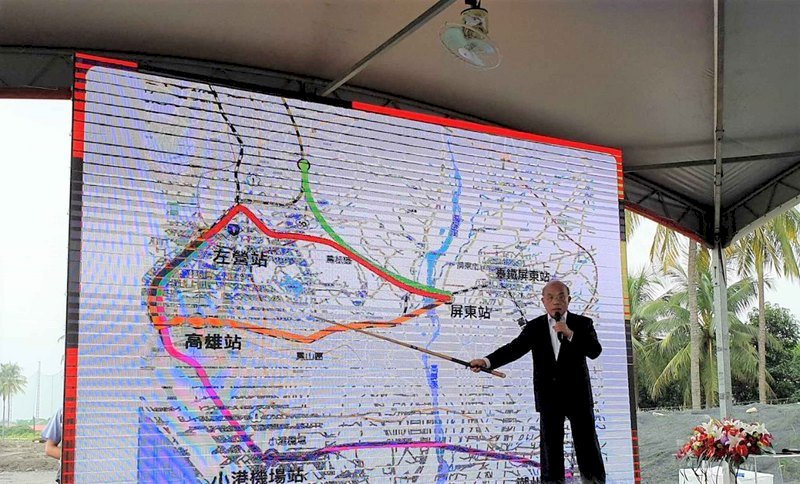 Premier Su Tseng-chang says the high-speed rail will be extended to Pingtung County in southern Taiwan. Su made the announcement Tuesday while inspecting the county's infrastructure.
Su said there have not been any major infrastructure projects in Pingtung, which has affected its development. The government has four tentative plans; a feasibility study will be conducted by the railway bureau.
Su said the extension, together with a plan to build a direct rail line in the east, will boost Taiwan's competitiveness. His comments were echoed by President Tsai Ing-wen who called the extension "crucial to Taiwan's future development."
The premier denied that the extension is aimed at boosting votes for the ruling Democratic Progressive Party (DPP) at next year's presidential and legislative elections.
Meanwhile, Taiwan High Speed Rail declined to comment on the plan because issues concerning routes, budget and management remain "highly uncertain."