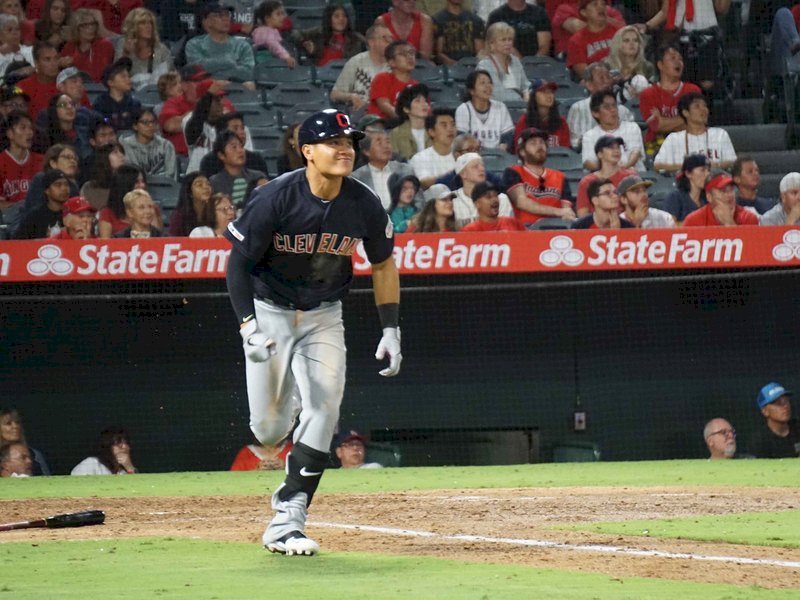 Chang Yu-Cheng became the fourth Taiwanese to hit a home run in the U.S.'s Major League Baseball (MLB) on Tuesday.
Chang is an infielder for the Cleveland Indians. During a game against the Los Angeles Angels on Tuesday, Chang hit an incoming pitch and sent the ball flying at 170 kilometers per hour and traveling 130 meters towards right field. This hit makes Chang the fourth Taiwanese player to ever hit a home run in the MLB.
Chang made his U.S. professional debut in the Minor League in 2013. He had performed very well on several teams and landed an all-star nomination in 2016. The Indians promoted Chang to the major league earlier this year.