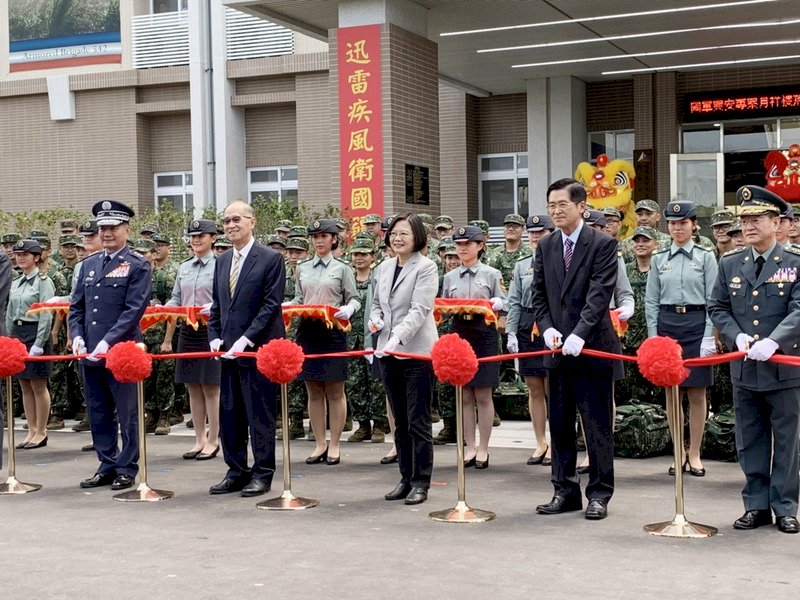 President Tsai Ing-wen attended the unveiling ceremony of a new barrack for the ROC Army on Tuesday. ROC or Republic of China is the official name of Taiwan's government.
Tsai, along with Defense Minister Yen Teh-fa and National Security Council Secretary General David Lee, cut the ribbon for the new building for the 542nd Armored Brigade in Hsinchu County.
Tsai said during the ceremony that it is important to provide a good living environment for soldiers. She said many current barracks are getting old, and that she has asked the defense ministry to speed up the renovation of barracks across Taiwan.
The new barrack was completed earlier this year. It is equipped with modern amenities such as air conditioning and individual shower spaces. It also provides soldiers with ample space for study and exercise.