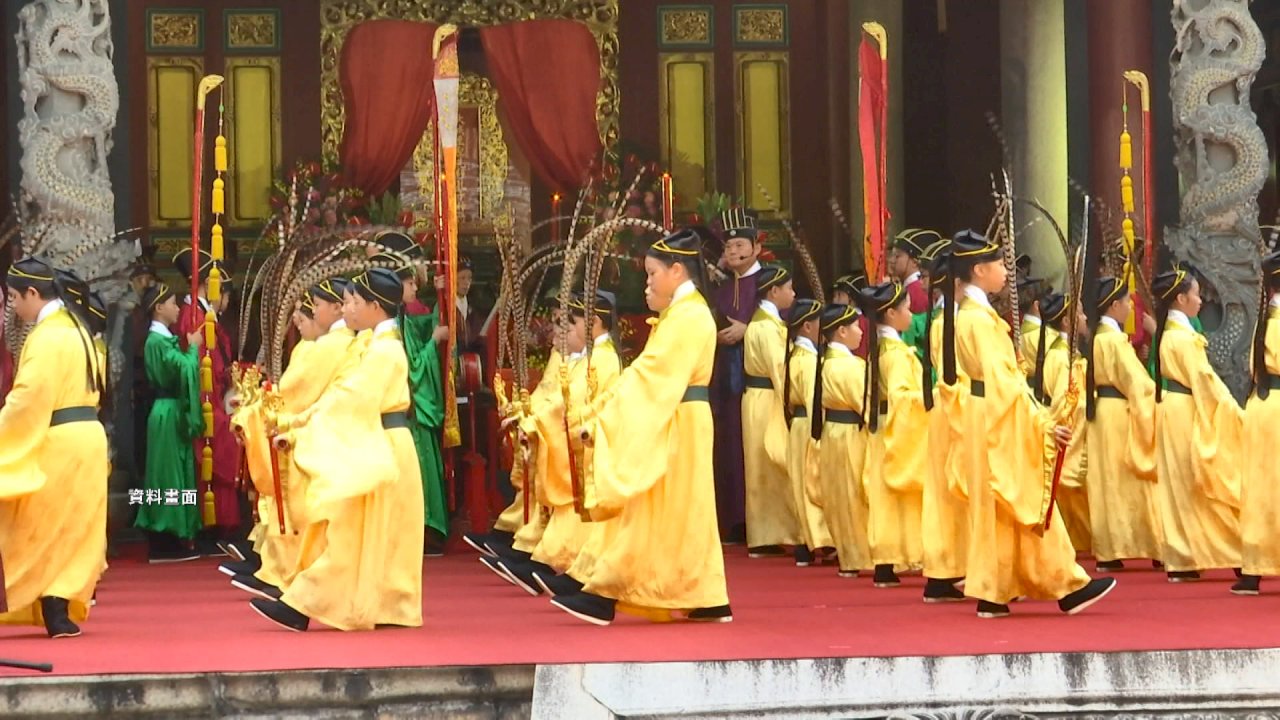 Taiwan celebrates the birthday of ancient Chinese philosopher Confucius as Teachers' Day. The holiday is observed on September 28 every year. The Taipei Confucius Temple always holds a grand ceremony to mark the occasion. But this year's ceremony will have a special significance for the temple.
September 28 is a big day at the Taipei Confucius Temple. There, old rites and solemn rituals honor the official birthday of the ancient sage Confucius.
A group of young students spend an entire year mastering refined dances in preparation for the ceremony. The students have been coming to the temple with their parents since they were little to pray for good grades in school. Now, it's their turn to give something back.
For the first time this year, there will be a festival held after the ceremony to get people of all ages learning about the ancient rites. The festival comes at an important time in the temple's own history- this year, the Taipei landmark is celebrating the 90th anniversary of its founding.