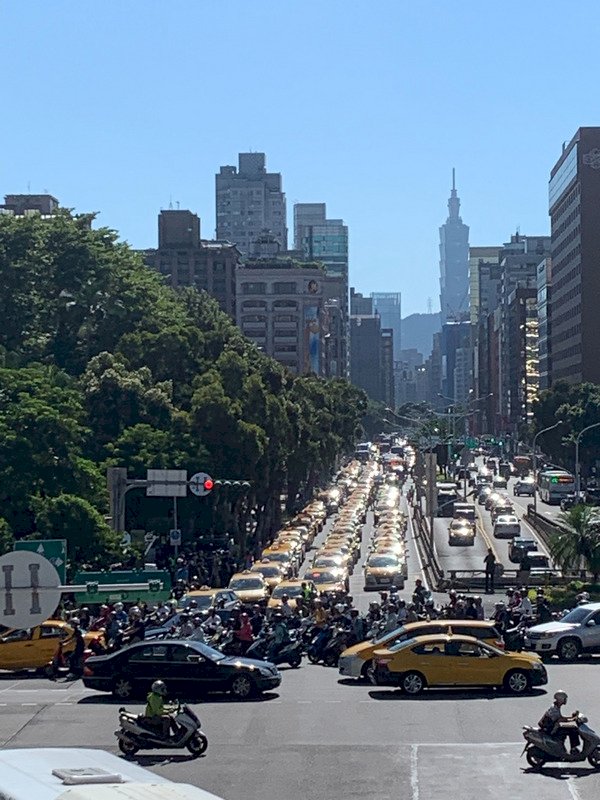 Over 3,000 taxi drivers have continued a protest against what they allege is the government's leniency towards Uber drivers.
The transportation ministry announced an amendment to regulations governing the transportation industry earlier this year. The revised rules aim to ban illegal ride sharing services.
The rules were set to take effect on October 6. However, Uber representatives said this did not leave them enough time to bring their operations framework in line with the new legislation. The government has since announced that it will extend a grace period designed to give drivers time to prepare for taxi exams and get taxi permits.
In response, taxi drivers in Taipei launched a protest outside the Cabinet on September 8. On Thursday, over 3000 taxis drove slowly outside the building, causing major congestion.